'DWTS' Premiere Preview: Dancer Louis Van Amstel on Football Stars' "Natural Ability"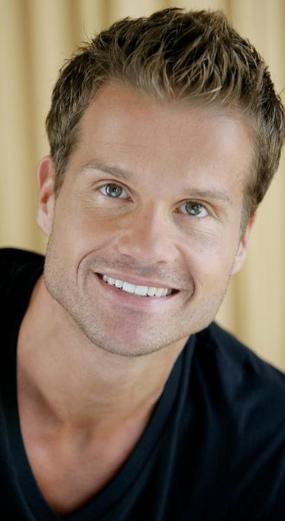 With ABC premiering Dancing With the Stars' 14th season Monday March 19, there are 13 seasons worth of lessons to be learned on that hallowed stage. If this year's slate of stars hopes to get close to winning the Mirror Ball trophy, they'd do well to heed the advice of those who've been through the competition before: enter dance instructor, choreographer, and Dancing With The Stars expert Louis Van Amstel. 
Throughout the competition, Amstel will be chatting with Hollywood.com with choice advice for the contestants as they move from the cha-cha to the fox-trot, all the way up to the freestyle. There are lessons to be had and Amstel's here to deliver a few before the contestants even hit the dance floor for March 19's night of Cha-chas and Fox Trots. 
On Sports Stars' Shuffling Skills
In his many seasons as a member of the series' dancing set, Amstel knows a thing or two about spotting latent talent and he says that for some uncanny reason, football players are often secret twinkletoes. "It's funny that the football players are far away from ever having learned to dancebut the confidence, the flexibility … they just have a natural ability somehow," he said. Do you hear that, Green Bay Packer Donald Driver? Get ready to wow us!
Cha-cha vs. The Fox Trot
The season premiere of
DWTS
will find the 12 pairs alternating between the Cha-cha and the Fox Trot (next week, each pair will take on the dance they didn't in the premiere). Being that these are some of the staples of ballroom dancing, Amstel had a few important pointers. "Cha-cha is a little harder than the fox trot … Cha-cha has more personality … Fox Trot is very elegant and safe," he said. "The music alone is more enticing in the Cha-cha."
Don't Judge the Stars Too Soon
When he said the Cha-cha and the Fox Trot are very different, he means
the Cha-cha and the Fox Trot are very different.
 It's for this reason that he urges voters to take a breather before next week's elimination. "You have to judge by comparison, because not everyone's doing the same thing. So really you should compare after week one, all the cha-chas against eachother and all the fox trots against each other," he said.
If We Can't Judge the Dances Just Yet, What Can We Judge?
It's almost a dirty phrase in the TV talent competition world to say a series is a popularity contest, but that characterization is actually accurate and beneficial for DWTS. It's a show about glamour and performance, so of course personality (and subsequent popularity) is a huge factor, and it's the one thing we're prepared to judge from the first few seconds of the premiere. That's why it's something Amstel urges the contestants to be aware of. 
"In the first two or three weeks it's [important] that the couples show their personality," he said. They're just learning to dance and the audience has no context, they "don't care about the technique." His advice? Keep it simple: "It's not about reinventing the wheel…celebs have this chance to show more of themselves," Amstel said. And what's easier for stars than showing their larger-than-life personalities?
So Who are the Pairs to Watch?
Amstel kept it cordial; he didn't pick a frontrunner, but he did admit who some of his early favorites are: Gladys Knight and Sherri Shepherd. "[Sherri] has such a funny streak," he said, adding, "Gladys Knight, what an amazing woman." Knight might have a bit of a leg up in the rhythm department, and Amstel particularly appreciates her motivation: she never got to dance with her accompanists, the Pips, so now it's her turn to try it on for size. Of course, Amstel is looking forward to all the pairings, especially Karina Smirnoff and Gavin DeGraw.
DWTS premieres at 8 p.m. ET/PT on ABC. Check back tomorrow for our full recap and hop back over next Monday for more Dancing tips from Louis Van Amstel.

About Louis Van Amstel and LaBlast
The 5-disc series includes the titles "Let's Dance," "Turn it Up," "Hot 'n' Spicy," "Work 'n' Burn," and "Blast a Move," each providing a 30-minute cardio workout. The series provides students with an easy introduction to the program and gradually builds a solid foundation before moving on to more advanced techniques. All LaBlast workouts focus on building stamina, increasing muscle tone, improving technique and learning new choreography. The LaBlast DVD series is designed to help you get in shape and stay in shape, while having a great time doing it.
Click on the photo to bring Louis' dance and fitness advice home!