'DWTS': Sabrina Bryan Should Join All-Stars Cast, Says Louis Van Amstel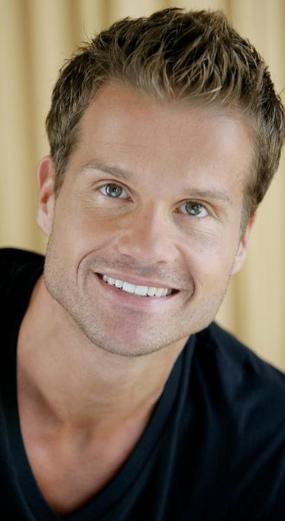 The news surrounding Dancing With the Stars today is almost insurmountable. Between Katherine Jenkins' injury and the All-Star edition being announced, there's almost too much ground to cover. Lucky for you, Hollywood.com's weekly chat with DWTS expert and creator of LaBlast fitness, Louis Van Amstel covered all the bases. We have his picks for the All-Star season, plus his take on the Top Four at the moment when the competition has become "everybody's game."
Finalist Favorites
From the very beginning of the season, Amstel has rallied behind Katherine Jenkins, Donald Driver, and William Levy, saying that they are the most deserving to end up in the final three. And it seems his opinion hasn't changed in the slightest. "That top three is still my top three," Amstel says. "How it goes down, I don't know anymore. I thought Katherine was first, Donald was second, William was third, but I'm not sure, it's open because Katherine's energy has been a little less."
Falling From Grace
Speaking of which, Katherine suffered from a minor misstep during her Samba last night, which left the poor opera singer in apologetic tears. But will this mishap greatly affect her chances of earning a spot in the finals? Amstel doesn't think so. "I don't think that little thing is going to hurt Katherine," Amstel assures. "What I think might be Katherine's downfall is that she's [Welsh]. And you're now talking about three American celebrities and a [Welsh] celebrity, so in the end, are Americans patriotic or are they going to give it to her?" Let's just hope she doesn't suffer from the "Sabrina Bryan Effect," as Amstel puts it, and get sent home because her fans assume everyone is already voting for her. 
Maria Mania
But Amstel realizes Maria Menounos has an incredible amount of fans supporting her, so there's still a great chance of her winning — even if it's more out of popularity than actual talent. "I wouldn't be surprised if it's going to be William, Donald, and Maria in the finals," Amstel says. "America loves Maria and America is not necessarily dance-trained, so they might find perseverance and the fact that she dances with a broken rib and two broken feet more important than looking through the choreography she's given, that it's simpler and easier than any other celebrity."
Amstel doesn't see this as a bad thing, though. On the contrary, he believes the show's unpredictability is what makes the show so great this season. "Anything can happen. That's kind of the excitement of this season. It could be any three from those four."
DWTS All Star Season
There are many reasons America loves DWTS, but now fans of the show will be able to see some of their old favorites return to the ballroom once more because ABC has officially announced that the franchise will be bringing back former competitors for an "All-Star" season this fall, according to The Hollywood Reporter. And while it's still unknown which contestants will be brought back to compete, Amstel shared who he thinks deserves another shot at earning the coveted Mirrorball trophy.
Of course, Amstel would love to see some of his old dance partners return, including his partner from Season 9, Kelly Osbourne. "When she made the finals she barely got started," Amstel says. "So, for me, I would love to see what she would do now a year and a half with what she's doing now." Not to mention the fact that her slimmed down figure is a great reminder to everyone exactly what an incredible impact the show can have on you. "She's still happy in her own skin. She's working hard. She's really made her own mark in the world."
Another dancing veteran Amstel would like to see return is former Bachelorette Trista Sutter, who was the first to be eliminated during Season 1. "She never really got a chance to show her dancing, so I think she deserves another chance," he explains. "Also, the whole Bachelor/Bachelorette franchise is such a popular show and she's also the only one who is happily married with kids, so I think it would also be nice to bring her back to give her another chance."
And then there was Sabrina Bryan, who was eliminated way before her time during Season 5. Amstel believes she has what it takes to go all-the-way. "She was eliminated way too early," he says. "From dance quality, she would have won her season, so she deserves the chance."
As of now, the network is keeping a tight lid of who they're actually considering, but there are rumors that they plan to take the second and third place couples from prior seasons and have them work with different partners.
Who would you like to see apart of the All-Star round? Share your suggestions in the comments below!
Follow Kelly on Twitter @KellyBean0415
More:
DWTS Double Elimination Advice from Louis Van Amstel: 'America's Not Stupid'
DWTS Recap: Katherine Jenkins Takes a Tumble
DWTS Rankings: The Top 4 Couples Pave the Way To the Finals