Eddie Izzard: From Grandpa Munster to 'Hannibal' Murderer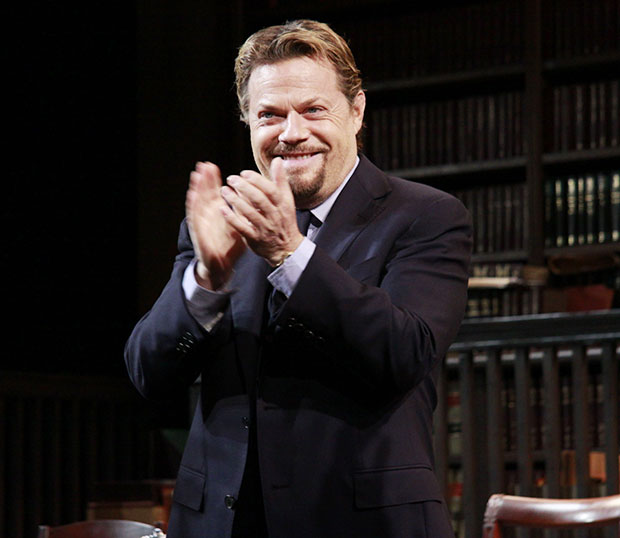 Eddie Izzard must like the taste of blood. Just last month, the 50-year-old actor played Grandpa Munster, a vampire obsessed with eating people and drinking their blood, in the TV special, Mockingbird Lane. And now, Izzard has reportedly been cast to guest star in the NBC thriller, Hannibal, according to Entertainment Weekly.
While Izzard played a deadly killer in Mockingbird Lane, he will also be taking on a similar role in his new gig. According to the report, Izzard will pose as an inmate locked up in the same prison as Hannibal Lector. His specific role is said to be that of "the infamous Chesapeake Ripper" — a serial killer who likes to remove his victim's organs.
The killer instinct isn't the only thing that Izzard's two recent roles have in common. Writer Bryan Fuller is responsible for both Mockingbird Lane and the up and coming production of Hannibal.
While there has yet to be a premiere date set for Hannibal, the buzz surrounding the show is that this may be one of NBC's most promising upcoming programs. If this is true, Izzard may have just found his next big meal ticket.
[Photo Credit: Wenn]
More:
'30 Rock' Recap: Chronicling the Final Chapter — Week 6
MTV's 'Restore the Shore': Did You Watch and Donate?
Late Night Last Night: Katie Holmes Is Going Turkey Trotting on Thanksgiving

'Breaking Dawn — Part 2' Star Peter Facinelli Moves On In New York; 'Twilight' Actor Grabs a Bite With Actress Jaimie Alexander (EXCLUSIVE PHOTOS & DETAILS)
(Celebuzz)