Barbara Walters Confirms Sad News That Elisabeth Hasselbeck Is Not Leaving 'The View'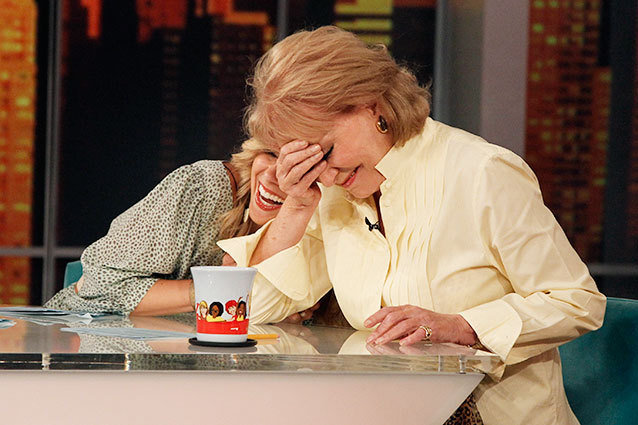 On Friday the Internet erupted with the joyous news that Elisabeth Hasselbeck, a Raggedy Nancy Reagan doll that Barbara Walters found under a bench in Central Park and gave a job,  was leaving daytime chatfest The View. As the choruses of "Ding Dong the Witch Is Dead" rang out the nation over, I got the news from ABC that the rumors were false and that Elisabeth and her gonzo political views had not been voted off the island after all. 
Today, Barbara Walters confirmed the truth on the show itself. At the beginning of their "Hot Topics" segments, Walters, who created and owns the franchise and will be collecting coins from it long after she's in her grave, said, "We love Elisabeth. We value and appreciate her point of view. It helps give the show perspective. We have no plans for Elisabeth to leave this show."
RELATED: Don't Get So Excited, Elisabeth Hasselbeck Isn't Leaving 'The View' 
So, that's that. I hate to say I told you so (especially about this) but I did tell you so. 
Follow Brian Moylan on Twitter @BrianJMoylan
[Photo Credit: Lou Rocco/ABC]
---
You Might Also Like:


8 Male Stars With Tramp Stamps


15 Stars Share Secrets of their Sex Lives (Celebuzz)