What's the One Thing 'Mad Men' Star Elisabeth Moss Says Peggy Olson Will Never Do?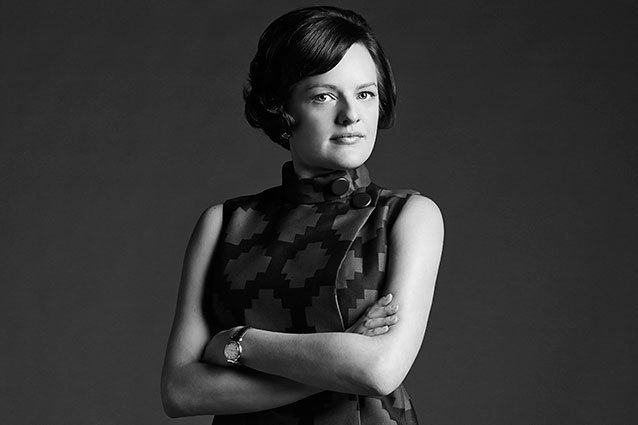 We've seen Peggy Olson, the Mad Men character played by Elisabeth Moss do all sorts of things on the show's five seasons – have a secret baby and give it up for adoption, become a force in the advertising world, quit her job to go somewhere she is appreciated, smoke weed! – but is there anything Peggy won't do? 
RELATED: What Is This 'Mad Men' Season 6 Party All About Anyway? 
Moss tells the New York Times Magazine that there is one thing: sleep with her mentor Don Draper. "Anyone who sleeps with Don does not have a long road ahead of them. It's like the kiss of death to sleep with Don. I really think it would be jumping the shark to do that."  Thank god! The last thing Don needs is another woman to sleep with and the last thing Mad Men needs is annoying "shippers" taking to the Internet with their stupid fan art and Twitter pleas for kisses. Thank god the adults can have one show where couples aren't being forced into existence. But, hey, this is as much of a tidbit of info about Season 6, which starts April 7, as we're going to get. 
Follow Brian Moylan on Twitter @BrianJMoylan
[Photo Credit: Frank Ockenfels/AMC]
---
You Might Also Like:


14 Movies Thshiat Are, Surprisingly, Not Porn


Stars Who Have Lost Roles For Being Too Hot (Celebuzz)