Ellen DeGeneres Announces 'Finding Dory' is Swimming to Theaters in 2015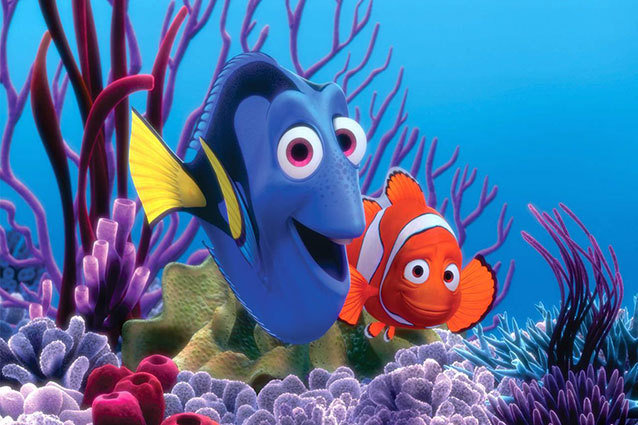 Just keep swimming, just keep swimming… We all know the familiar little ditty and if there's one thing that Disney and Pixar's 2003 mega-hit Finding Nemo taught us, it's that persistence and perseverance is key: just ask Ellen DeGeneres.
After nearly ten years of campaigning, the talk show host announced to her audience on The Ellen Show that a Finding Nemo sequel is officially happening — and it's going to be all about Dory!
DeGeneres announced the news at the beginning of her first show back in Los Angeles after a trip Down Under. "And here's the good news: They say I'm one of the top five contenders to play the part of Dory," she jokes in her delightfully Ellen way, revealing that the sequel is scheduled to hit theaters in 2015. "I will be Dory again, which is the most fun in the world. And actually the sequel is about Dory — the name of the movie is Finding Dory."
RELATED: 'Finding Nemo' Sequel: Why We Miss The Pixar Originals
The host also unveiled a fun fact: she was heartbroken to learn during her trip to Australia that the infamous address from Finding Nemo — 42 Wallaby Way, Sydney — does not actually exist. "I went looking for it!" she exclaims. "What's next — sea turtles don't talk?"
Australian fail aside, DeGeneres says she is thrilled to bring our favorite forgetful fish back to the big screen. "I'm excited that it's finally happening," she says. "I read the script and it's fantastic; it's hilarious; it's warm; it's everything that you want it to be." Fingers crossed Dory will showcase her amazing skills and speak whale again!
Check out the full video below to see DeGeneres' Finding Dory announcement.
Follow Leanne on Twitter @LeanneAguilera
[Photo Credit: Disney/Pixar]
---
From Our Partners


See 'Game of Thrones' as 'Mad Men' (Vulture)


Hayden Panetierre Bikinis in Miami (Celebuzz)