Elmo Performer Kevin Clash Resigns from 'Sesame Street'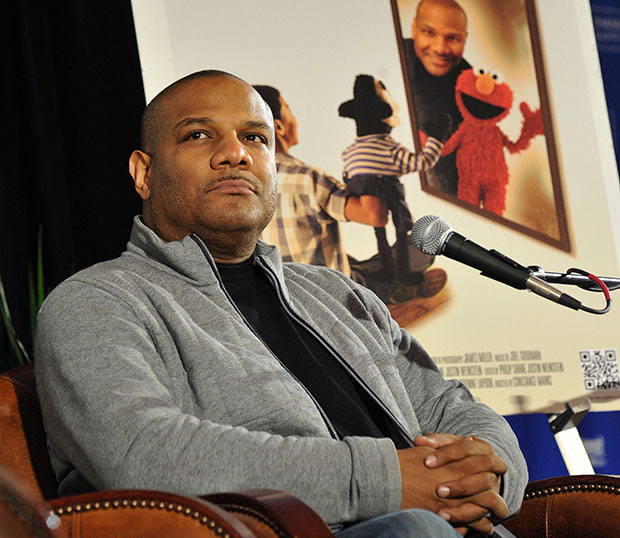 Sesame Workshop announced this morning that the man who's given life to Elmo for over twenty years, Kevin Clash, 52, has resigned from Sesame Street. Though a 23-year-old man recanted his allegation last week that he'd had sex with the then 45-year-old Clash when he was only 16, the AP reports that a second accuser filed a lawsuit against Clash today.
In a statement, the studio said this morning, "Sesame Workshop's mission is to harness the educational power of media to help all children the world over reach their highest potential. Kevin Clash has helped us achieve that mission for 28 years, and none of us, especially Kevin, want anything to divert our attention from our focus on serving as a leading educational organization. Unfortunately, the controversy surrounding Kevin's personal life has become a distraction that none of us wants, and he has concluded that he can no longer be effective in his job and has resigned from Sesame Street. This is a sad day for Sesame Street."
In a statement issued by his rep, Clash himself says, "I am resigning from Sesame Workshop with a very heavy heart. I have loved every day of my 28 years working for this exceptional organization. Personal matters have diverted attention away from the important work Sesame Street is doing and I cannot allow it to go on any longer. I am deeply sorry to be leaving and am looking forward to resolving these personal matters privately."
Clash can be credited with almost single-handedly transforming Elmo in the early '90s, from a minor character compared to Sesame Street stalwarts Big Bird and Cookie Monster, into what many consider the star of the show. He picked up 23 daytime Emmy Awards and one primetime Emmy for his work and documented his relationship to his famously furry creation in the acclaimed 2011 documentary Being Elmo: A Puppeteer's Journey.
Elmo fans should take heart, though. In their initial statement regarding the first allegations against Mr. Clash last week, Sesame Workshop was careful to note, "Elmo is bigger than any one person and will continue to be an integral part of Sesame Street to engage, educate and inspire children around the world, as it has for 40 years." The character will likely continue to be a huge part of the show, even without Mr. Clash.
Follow Christian Blauvelt on Twitter @Ctblauvelt
[Photo Credit: Sonia Recchia/Getty Images]
More:
'Sesame Street' Performer Kevin Clash's Accuser Recants Underage Sex Allegation

Jennifer Lawrence Bikinis in Hawaii (PICS)

Best and Worst of the Thanksgiving Parade