Elmo's Kevin Clash Wrote to Accuser in Email, 'I Keep Talking About Sex With You.' — UPDATE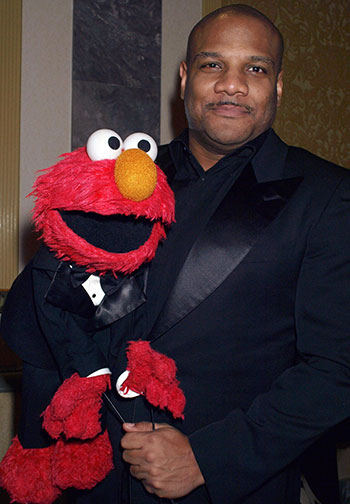 UPDATE: Clash's accuser has recanted his allegation against the Sesame Street voice actor, according to The New York Times. 
The sex scandal surrounding Elmo's puppeteer and voice actor,
Kevin Clash
, just isn't going away.
Yesterday, Sesame Workshop announced that Clash would be taking a leave of absence from Sesame Street to clear his name following accusations from an unnamed 23-year-old that he'd had a sexual relations with Clash when he was only 16. The studio said that the allegations were completely unsubstantiated, and no charges had been filed, though they had disciplined him for having "violated company policy regarding internet usage." Clash stated that he indeed did have a consensual relationship with this individual, but that it was when he was over 18.
Today, TMZ acquired and posted a racy 2010 email from Clash to his accuser, that may have been the email for which Clash was disciplined by Sesame Workshop. In it, the puppeteer writes, "I'm sorry that I keep talking about sex with you, its driving me insane." He then adds, " "I want you to know that I love you and I will never hurt you. I'm here to protect you and make sure your dreams come true." Finally, Clash writes, "I'll have my assistant book a ticket for you to come to NY and we can talk about this in person."
Reps for Clash have not responded to Hollywood.com's repeated requests for comment.
However, this email could actually be a slight bit of good news for the embattled Elmo performer. It was sent in 2010, when the recipient was well over the age of 18 and doesn't in any way indicate that they had been involved romantically for so many years that the young man in question was underage when the relationship began.
[Photo Credit: Tina Paul/WENN]
More:
Elmo's Kevin Clash Takes 'Sesame Street' Leave of Absence After Alleged Underage Sex
Obama's New TV Ad: Wall Street Vs. Sesame Street

'Twilight Saga: Breaking Dawn — Part 2' Star Kristen Stewart on 'Twilight' Finale: I'm 'Desperate' For a Job Now (VIDEO)
(Celebuzz)