Emmitt Smith is Set to Tackle Upcoming Guest Spot on 'Guys With Kids' — EXCLUSIVE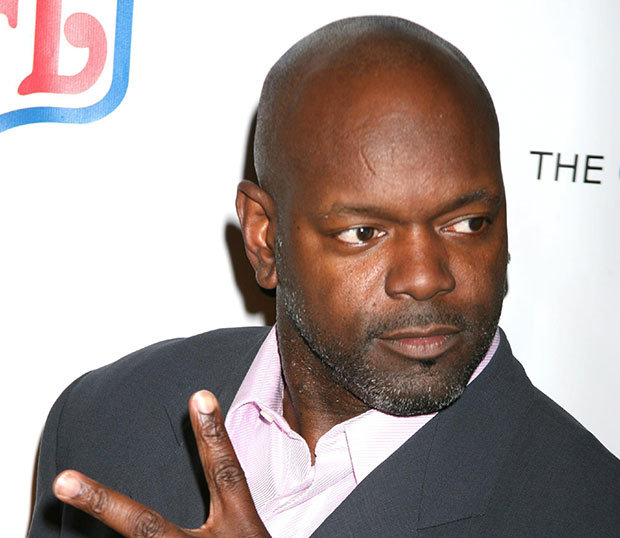 Football legend Emmitt Smith has scored — see what we did there? — a new gig on NBC's Guys with Kids. The Dancing with the Stars All-Star is set to play himself in the comedy's upcoming Thanksgiving episode, but just what will the famed running back be doing with the guys and their kids? Get excited football fans, because it looks like we're going to have the ultimate showdown between Smith and Gary (Anthony Anderson) during the brutal, take-no-prisoners, shopping blood bath known as Black Friday. (Sorry Gary but our money is definitely on Emmitt on this one…)
After 15 phenomenal seasons playing in the NFL, Smith went on to become the champion of the third season of Dancing with the Stars, earning the nickname "Twinkle Toes." Smith's previous acting credits include an appearance on CBS' How I Met You Mother in 2007, where he also played himself. He is currently competing for another mirror ball trophy on ABC's DWTS all star season.
You can catch Guys with Kids Wednesdays at 8:30 on NBC.
Are you pumped for Emmett's new small screen gig? Think he has what it takes to win the showdown and DWTS? Shout out your thoughts in the comments below!
Follow Leanne on Twitter @LeanneAguilera
[Photo Credit: Wenn]
MORE:
'Guys with Kids' Teaches Us 5 New Uses for Children
NBC Announces Returns Dates of 'Smash,' 'Biggest Loser,' 'The Voice,' and More
NBC is Number One! 15 Things That Were True Last Time The Peacock Was on Top

Katy Perry Moves Forward at Barack Obama Rally in Wisconsin (PHOTOS)
(Celebuzz)