Emmy Nods Burning Qs: Kerry Washington's Nom 1st for Black Lead Actress Since When? Netflix's Eligibility? More!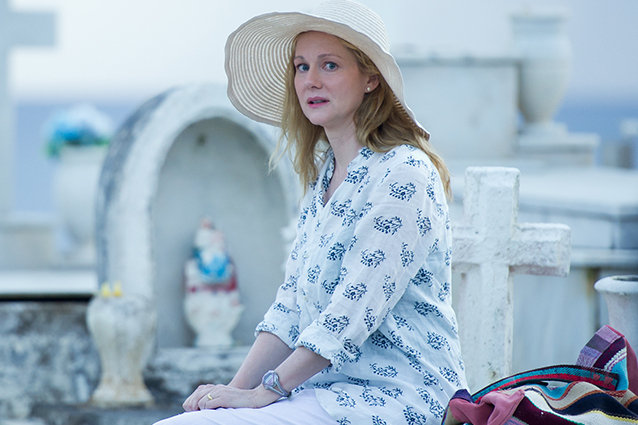 The 2013 Emmy Awards nominations were announced this morning (see the complete list of nods here!), and though there weren't really any big surprises or snubs — you could argue this is one of the most predictable lineups of nominees in recent memory — we were still left with a few nagging headscratchers. Here are 8 Emmy Nominations Burning Questions that we dug into and answered for you.
1. Wait, The Big C is a miniseries?
Yes, the Laura Linney cancer comedy on Showtime placed in the Outstanding Movie or Miniseries category for the first time. This may seem odd, considering that it's run for four seasons and hasn't, like American Horror Story: Asylum, markedly changed its format by featuring all new characters or deciding suddenly to set it in an asylum. However, Season 4 consisted of only four episodes and featured a subtitle, The Big C: Hereafter, so it's a Miniseries contender!
2. What show got the most overall nominations?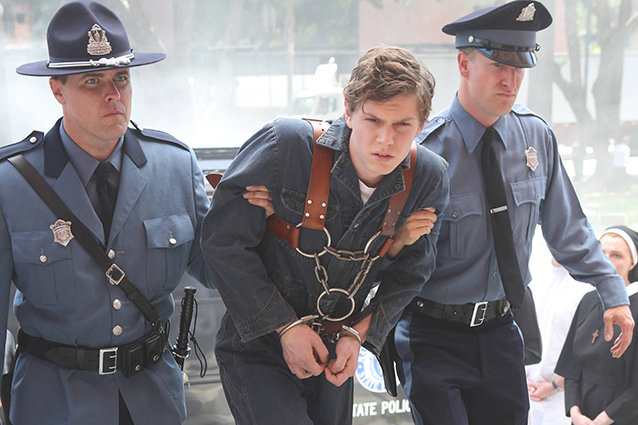 American Horror Story: Asylum! The second iteration of Ryan Murphy's dance macabre scored 17 nods, mostly in technical categories.
3. When did Netflix shows become eligible for Emmy consideration?
In 2007 the Academy of Television Arts & Sciences ruled that series produced for the web are eligible for Emmy consideration. It just hasn't actually resulted in web shows having any kind of Emmy presence until now, what with Netflix's recent aggressive push toward original content like House of Cards and Arrested Development — both of which received nominations.
4. Are Tim Gunn and Heidi Klum competing against each other for the Outstanding Reality Competition Host Award, even though they're both on Project Runway?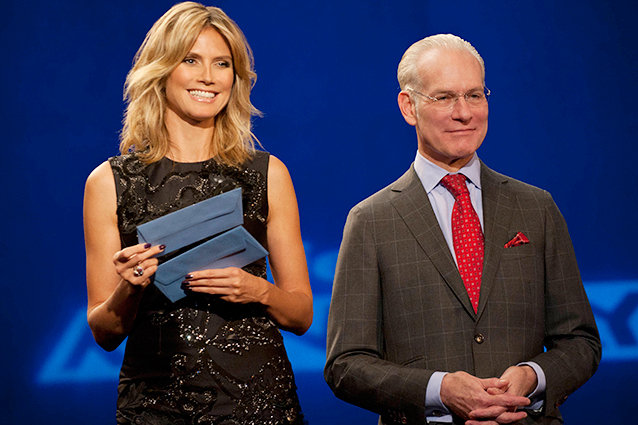 Actually, no. Though it appeared like they'd each received a hosting nomination, Klum and Gunn are actually nominated together as co-host of Project Runway. If they win, they'll each receive a trophy. The bigger question, though? When did Tim Gunn become a "host" of Project Runway?
5. Have there ever been seven nominees in a category before as in this year's Outstanding Lead Actress in a Drama lineup?
In 2011 there were seven nominees in the Outstanding Lead Actress in a Comedy category. Basically, whoever gets enough votes to meet the minimum nomination threshold will get a nomination, a practice that's very similar to the voting change at the Oscars that's allowed for more than 5 Best Picture nominees in any given year.
6. What's the eligibility period for these nominees?
June 1, 2012 to May 31, 2013. A series had to debut its season within that frame to be considered. That's why the sixth season of Mad Men, which debuted April 7, was nominated for Outstanding Drama, while the first season of The Newsroom, which debuted June 24, 2012 also scored a nod for Jeff Daniels as Outstanding Lead Actor in a Drama.
7. Until Kerry Washington's nod today for Outstanding Lead Actress in a Drama, when was the last time a black actress was nominated in that category?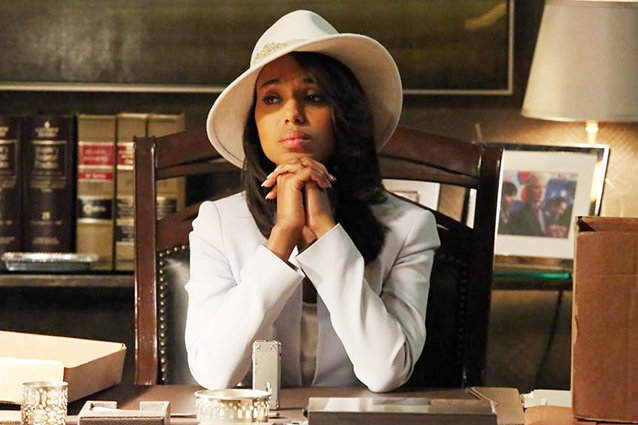 Not since Cicely Tyson scored a nod for Sweet Justice back in 1995. That's right, 18 years.
8. Has Julia Louis-Dreyfus finally broken Lucille Ball's record for the most Outstanding Lead Actress in a Comedy nominations?
She has indeed. Lucy banked 13 nominations during the course of her illustrious career. But Louis-Dreyfus' nom for Veep is her 14th, making her the most Emmy-nominated actress ever.
Follow Christian Blauvelt on Twitter @Ctblauvelt | Follow Hollywood.com on Twitter @Hollywood_com
More:
Emmy Nominations 2013: The Full List of Nods!
How 'House of Cards' Made Me Give Up Social Media
Season 5 of 'Arrested Development' in the Works at Netflix
---
From Our Partners


Battle of the Bikini Bodies (Celebuzz)


Fangbanging: Complete Guide to All of 'True Blood's Sex Scenes (Vh1)