Emmys 2011: The Biggest Emmy Snubs in TV History

Plenty of solid shows will be competing for top honors at this year's Emmy awards, but (as is always the case), there will also be plenty of solid shows that won't be competing.
That's how the cookie crumbles: with countless channels airing countless programs, there will always be quality television that slips under the Academy's radar. But over the course of TV history, there have been a few actors and shows that haven't been simply fallen to the wayside of the Emmys, they've been straight up glossed over. Snubbed.
As we approach this Sunday's ceremony, we took a look back at some of the bigger disappointments in Emmy history, the highlights of sitcoms and dramas that, for whatever reason, never earned their deserved statues.
Homicide Life on the Street/The Wire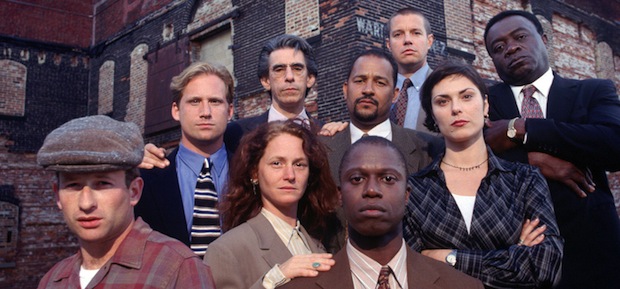 Writer/Producer David Simon must have done something horrible in a past life. That seems like the only explanation for a man who's contributed to the world some of the best television of the past twenty years and has rarely seen love from the Academy of Television Arts & Sciences.
Simon's 1993 show Homicide: Life on the Street set a new tone for crime procedurals and only acquired a few supporting cast nods in its six year run. His HBO show The Wire is often referred to as the greatest TV show of all time and not once did it garner a nomination for Best Drama. His latest Treme is only in its second season, but from the get-go had critics raving.
So far, no love. Will Simon's series forever feel the cold backhand of Emmy snubs?
Sarah Michelle Gellar for Buffy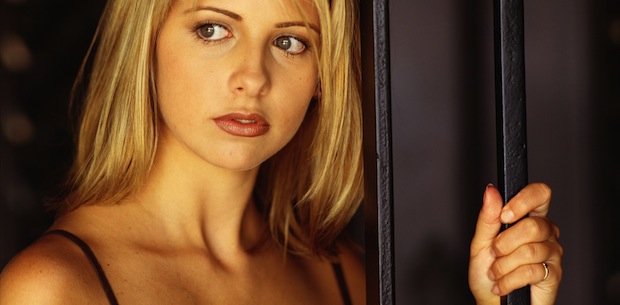 Trumpets are sounding for the return of Sarah Michelle Gellar to primetime television (her new show Ringer debuted last night), but it's not because of her starring roles in The Grudge or Scooby Doo 2: Monsters Unleashed. When Joss Whedon decided to to turn his mildly successful horror movie Buffy into a weekly TV show, he found the perfect hero in Geller, equal parts teen drama beauty and rough, vampire butt-kicker. Geller's performance combined with Whedon's snappy dialogue and imaginative plots helped Buffy transcend its home at the WB. Unfortunately, to Emmy voters, it would always be a "show for teenagers"—Whedon picked up nod once in seven season, while Geller never managed a nomination.
NewsRadio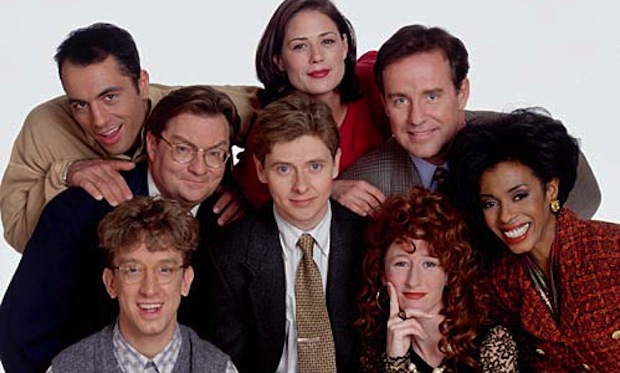 Former Letterman and Larry Sanders Show writer Paul Sims assembled a dream cast for his broadcast-centric office sitcom, but few would have known that at the time: Dave Foley (Kids in the Hall), Maura Tierney, Stephen Root, Andy Dick, Joe Rogen, Phil Hartman—the talent was in its infancy, but it was there. NewsRadio took a classic format and gave it a youthful edge. The result was five seasons of evolving characters, shorelines and humor, put to an untimely end by the death of Phil Hartman. Sadly, the show only earned one comedy nomination in its five season run: a posthumous, supporting nod for Hartman.
An American Family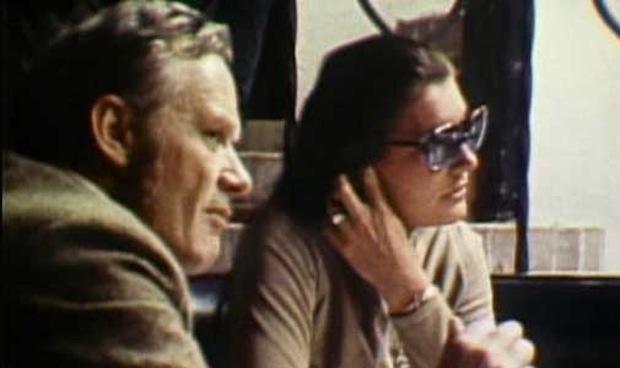 The Emmy award for Outstanding Reality Program was only adopted by the Academy in 2001 and has since honored shows like The Osbournes, Queer Eye for the Straight Guy and Kathy Griffin: My Life on the D-List. But without 1971's An American Family, the idea of docudramas television—or even guilty pleasure trashy reality TV—may never have come to fruition. The show's premise was simple: document a family's life for six months. The show was cut into 12 revolutionary episodes, spawning spin-off series and the cinematic adaptation Cinema Verite, which aired on HBO this past year.
How many Emmys was it nominated for? Zip.
Desi Arnaz for I Love Lucy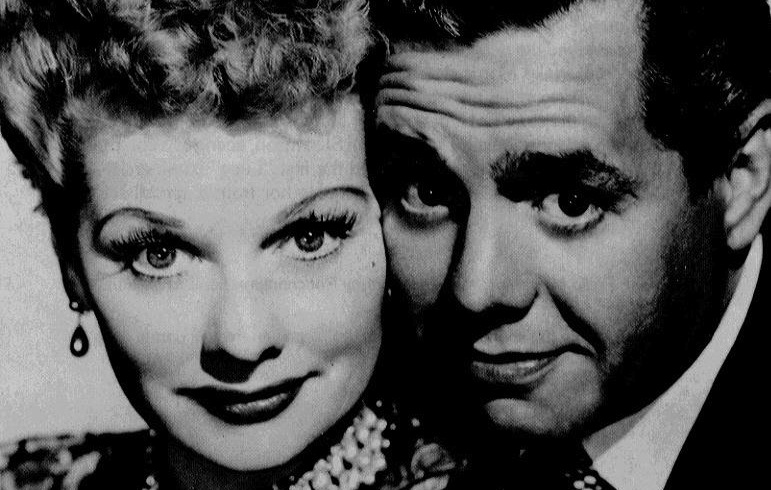 Lucille Ball dominated the '50s sitcom scene with her tour-de-force performance of physical comedy, nabbing five Emmy nominations over the six year run of I Love Lucy. But while Ball's Chaplin-esque antics stand-out decades later, would she really be the legendary star she was without her co-star and then-husband Desi Arnaz?
Arnaz was the Michael Bluth of his time, the straight man counterpart to Ball's whacked out troublemaker. He's best known for throwing his hands in the air, crying "Luuuuccyyyyy!" and stirring up the occasional "Babalu" musical number, but even Arnaz was prone to jumping into Ball's crazy plots. He was a rock of the sitcom block, yet not once in his lengthy career did Arnaz find himself on the Emmy's list of contenders.
Josh Holloway for LOST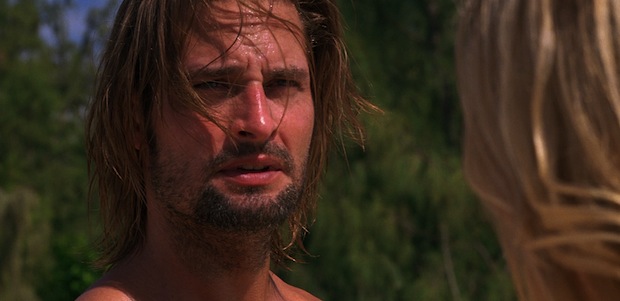 Until the final season, it was looking like none of LOST's "lead" actors would see love from the Emmys. That is, until star Matthew Fox squeezed one out as the mind-bending drama crossed the finish line.
LOST has been the object of The Emmys' affection in all categories, but with talent, it's been severely unappreciative. Case in point: Josh Holloway, James "Sawyer" Ford, never picking up a nod. While Fox's nomination was deserved, Holloway was the show's perfect foil and his work in Season Three, when his relationships with Jack and Kate really evolve, helped turn Sawyer into a three-dimensional character that mostly actors can rarely achieve.
Any chance we can go back and just throw him an Emmy after the fact?
Ed O'Neill and Katey Segal for Married with Children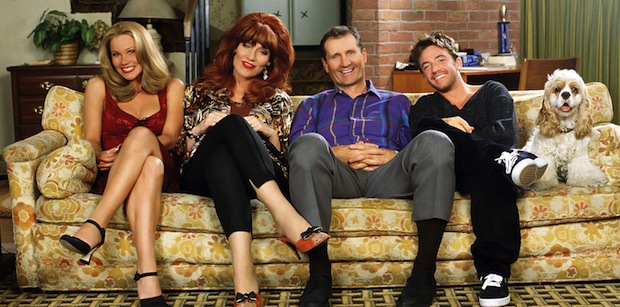 On the opposite end of the brilliant performance spectrum lies Ed O'Neill and Katey Segal as the crass (but lovable) couple Al and Peggy from Married with Children. The show was the debut sitcom when Fox launched in 1987 and helped define the network as a…a youth-centric alternative to the stuffy mainstream channels. That probably didn't help Married with Children round up award nominations (after 11 seasons, it only gained technical noms), but history will forever have a place for Al and Peggy. At that point, audiences hadn't seen anything that filthy, that wrong—which makes O'Neill and Segal selling it one of the bigger snubs in Emmy history.
Lauren Graham for Gilmore Girls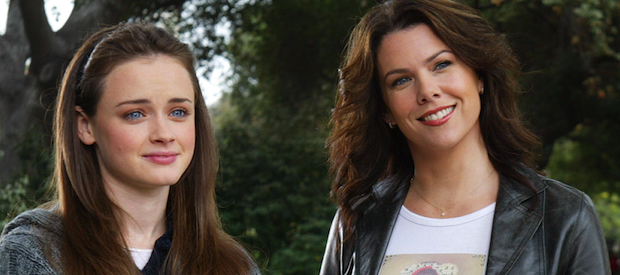 Another case where the Academy can't look past the marketing of a show. Gilmore Girls was another WB/CW comedy pegged by most as a small screen interpretation of the "chick flick," light, fluffy and stale. Quite unfortunate, as Gilmore Girls had one of the sharpest wits on TV thanks to the lightning-fast writing of creator Amy Sherman and a charming lead performance by Lauren Graham. The actress' character Lorelai could have been another comedy mom, but Graham elevated her above Reba-style, surface level caricature to dimensional (but funny!) human being. In an era where Desperate Housewives and Sex in the City were dominating the lead actress category year after year, Graham remains one of the hardest working and underappreciated performers of the 2000s.
Battlestar Galactica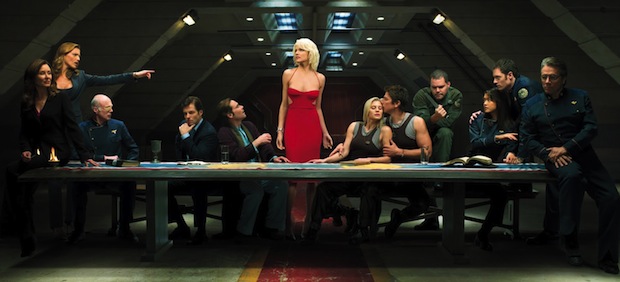 Taking genre television seriously has never been the Emmys' strong suit, but when a sci-fi show takes itself seriously enough, people start listening…and watching. Syfy's Battlestar Galactica felt like a breath of fresh air amidst a sea of cornball, syndicated genre crap, diving head first into heady character drama and political intrigue with a few robots thrown in for good measure. The talent gained plenty of critical response—most notably the stand out performance by Katee Sackoff as the tough, female pilot Starbuck—but, alas, Battlestar was confined (like its sci-fi drama predecessors) to a lifetime of technical awards. Yes, the special effects were dazzling—but so was the riveting drama. The show (and the genre as a whole) could have used the Emmy love.
Nick Offerman for Parks & Recreation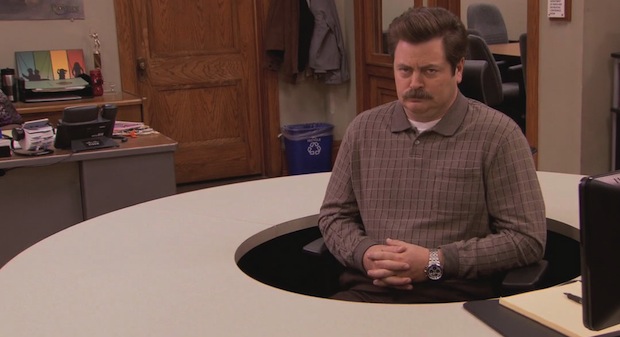 As the NBC comedy Parks and Recreation prepares for its fourth season (with destiny unknown), we have an important message for the Academy of Television Arts & Sciences: don't you dare let Nick Offerman be a permanent staple on this list.
Offerman's Ron Swanson is P&R's head grump, the yin to Amy Poehler's hyper-enthusiastic Leslie Knope yang. While they can often be found butting heads, their continued friendship is the glue that keeps Pawnee, Indiana's Parks Department (and the show) together. Offerman paints Ron with a perpetual frown, usually clouded by his sizable mustache. But once in awhile Ron slips a smile (or, even rarer, a drunken tiny hat dance) and in those few seconds Offerman pulls off a complete 180 and warms audiences' hearts. Parks and Recreation began in the shadow of The Office, but thanks to guys like Ron Swanson, has become the more fulfilling of the two shows.