Emmys 2012: Louis C.K. Beats the Oscars and the Tonys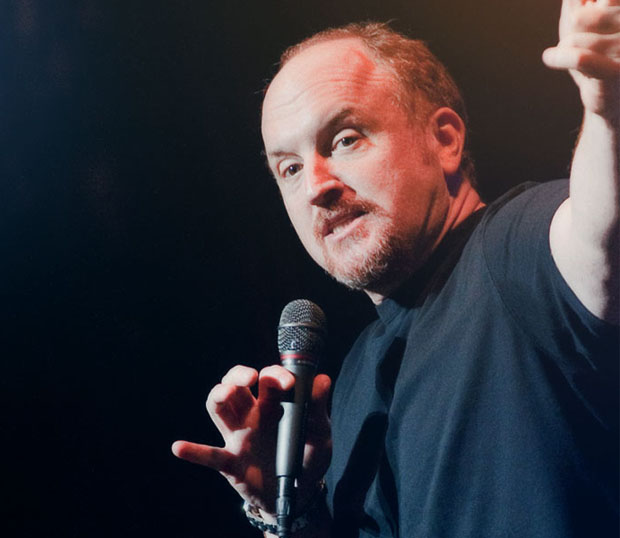 Louis C.K. may not have won big for his acting in his FX sitcom Louie, but that doesn't mean he's walking home empty-handed.
C.K. took home a writing award for his genre-defying show, but his biggest win came in the form of "Outstanding Writing for a Variety Special" for his self-financed stand-up special, Live from the Beacon Theater. Aired by FX in May, the special won awards over the 84th Annual Academy Awards and the 65th Annual Tony Awards (although director Glenn Weiss and the Tonys took home the directing award, for which C.K. was also nominated.)
Unlike anything else on TV pretty much ever, Live from the Beacon Theater was produced without the idea that it would ever air on television. Fed up with the way his comedy specials were produced and how money flowed to himself and the creative team, Louis C.K. decided to self-finance and produce the special himself. When the show was in the can, C.K. decided to host the show himself, posting it online and charging fans $5 to download the special (also urging them not to file share the show). The success of the experiment were obvious: Live at the Beacon Theater made $1 million in 12 days.
The Emmy win feels like another success for C.K.'s independent operation and spirit. FX gives the comedian anything and everything he wants to pull off Louie on an annual basis (the show costs little in comparison to the major networks slate of sitcoms and dramas). But creating a piece of content completely on his own, presenting material without interference from studio notes, then selling it back to a network clamoring for more… that's a true achievement. TV finally has an auteur.
The Emmy is not only a win for C.K., but anyone with creativity. Whip up something funny enough, watch it spark on the Internet, and perhaps a TV network will come knocking at your door. Awards won't be too far off.
[Photo Credit: Louis C.K.]
Follow Matt Patches on Twitter @misterpatches
More:
2012 Emmy Awards: See the Full List of Winners Here!
Emmys Idle Threats: Give Louis C.K. an Emmy or I'll Make You Babysit Never