Emmys 2012: The Ratings Are In!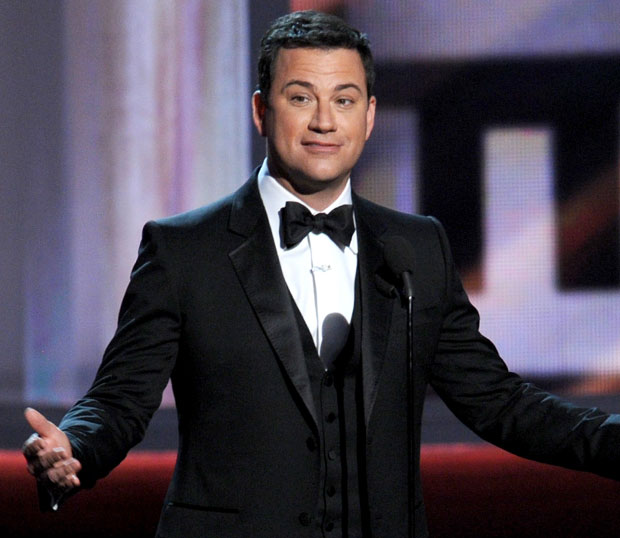 Despite Jimmy Kimmel's disappointing turn as host, the nighttime talk show host delivered an increase in viewers during this year's telecast, according to early ratings postings.
According to The Hollywood Reporter, Sunday night's broadcast raked in 13.2 million viewers, up from 2011's 12.4 million eyes.
Kimmel, however, couldn't quite go head-to-head with Sunday Night Football, which featured a Ravens-Patriots match-up and attracted 19.8 million viewers. After seeing some of Kimmel's eye roll-worthy stunts — a fake In Memoriam tribute? Really? — we couldn't blame the pigskin fans.
Listen up, Emmy: Want to compete with sports? You would find yourself with a win if you tap TV's funniest ladies — Tina Fey, Amy Poehler, Melissa McCarthy, and Julia Louis-Dreyfus — to host. After all, they collectively delivered the best moments of the night.