'Episodes' & 'Shameless' Renewed For Second Seasons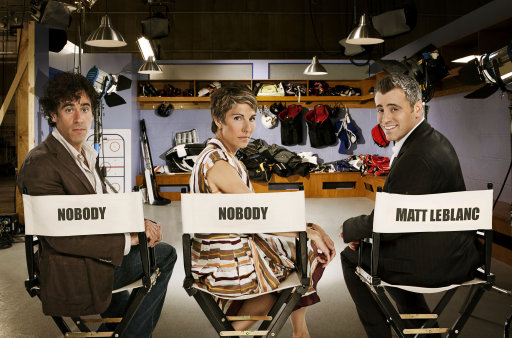 Showtime is bring back its freshman winter shows, having just renewed Episodes and Shameless for second seasons. Shameless stars William H. Macy and features Emmy Rossum naked. Like, a lot (this is a good thing). Episodes stars Matt LeBlanc as Matt LeBlanc, which is a romanticized version of Matt LeBlanc with some grey hair. Yeah, it's even more confusing to watch (but that's mostly because of the British accents).
What are the implications here? Well for one, Showtime is seriously building its brand. Not only does the channel now have a solid winter's worth of program, it can boast solid programming throughout the year with Dexter, Weeds, Nurse Jackie and The Big C, rounding out its content block. Of course, it hasn't reached HBO's level of quality (yet) but is on the way.
Source: Deadline