Explore More Dangers With New 'Walking Dead' Season 2 Photos
Due to our immense anticipation, it seems like The Walking Dead is dragging back to television more slowly than the lifeless trudgery of the walkers/geeks/zombies/whatever they'll be called this season. But Oct. 16 isn't that far away anymore, so keep hanging on. Season 2 will bring the campers to a fresh setting: the farm of Hershel Greene, where they'll find new sanctuary…and new dangers. AMC released a handful of images of our favorite Walking Dead characters facing the grim truths that will come to them this season.
Below, we can see a shot of the entire cast on the Greene family porch. There is also a shot of Sheriff Rick Grimes, de facto leader of the group (Andrew Lincoln) exploring the farm cautiously with wife Lori (Sarah Wayne Callies) and pre-outbreak best friend/post-outbreak romantic and judicial rival Shane Walsh (Jon Bernthal). We can also see, staring stoned-facedly into the ominous glare of an apparently very sunny zombie apocalypse, group survivalist/antagonist Daryl Dixon (Norman Reedus), "wise old man" Dale Hovarth (Jeffrey DeMunn), the emotionally overwhelmed Andrea (Laurie Holden) and, best of all, the spirited, sterling pizza delivery boy Glen (Stephen Yeun).
The Walking Dead's 90-minute Season 2 premiere will debut Sunday, Oct. 16 at 9 p.m. ET/PT on AMC. Click here to check out our Walking Dead gallery, and click here to see more new photos at AMC.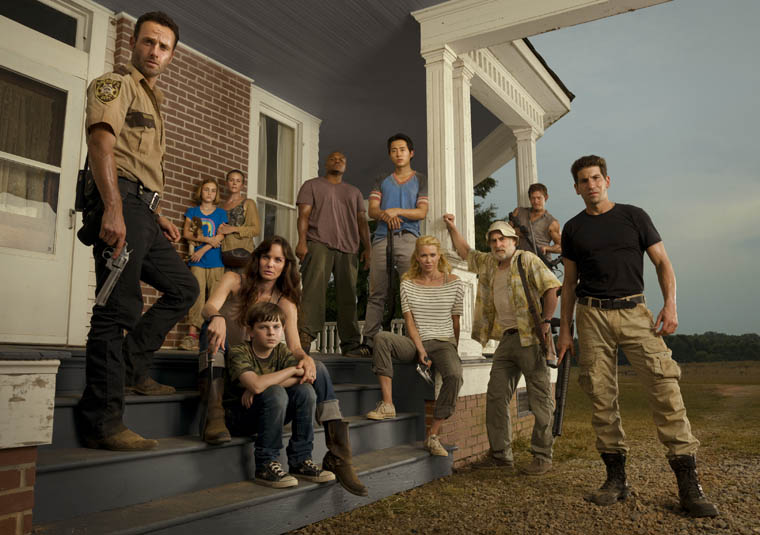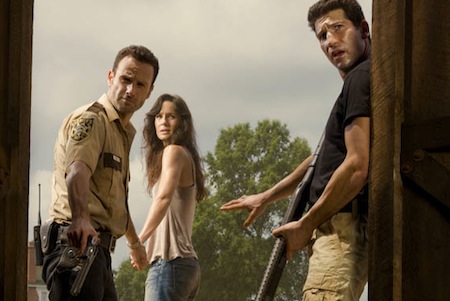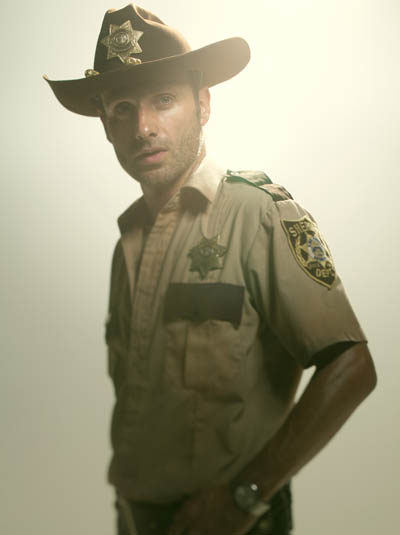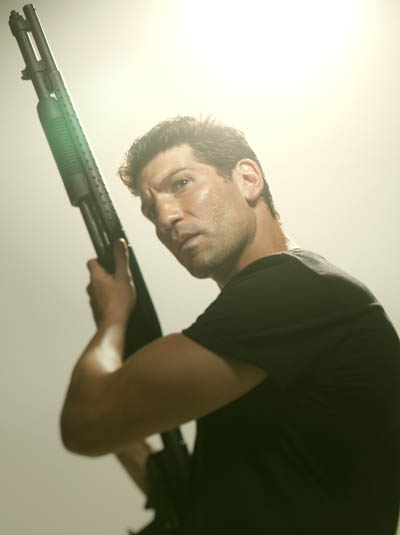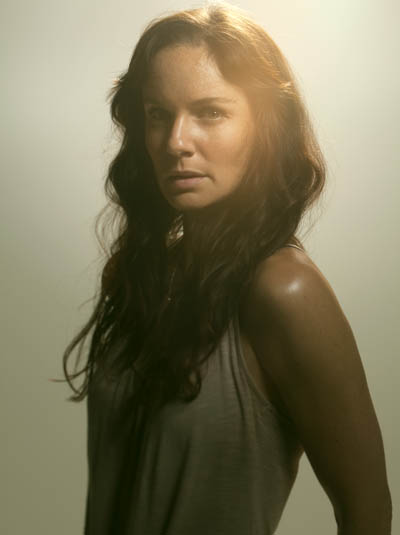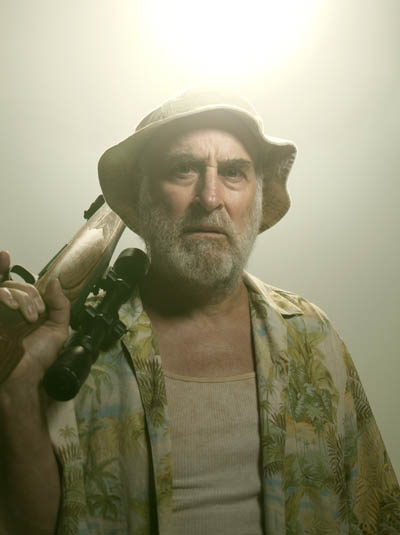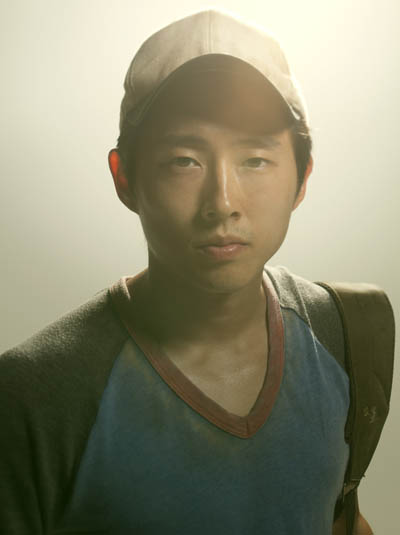 Source: AMC