Fall 2012 Pilot Preview Catch-Up — VIDEOS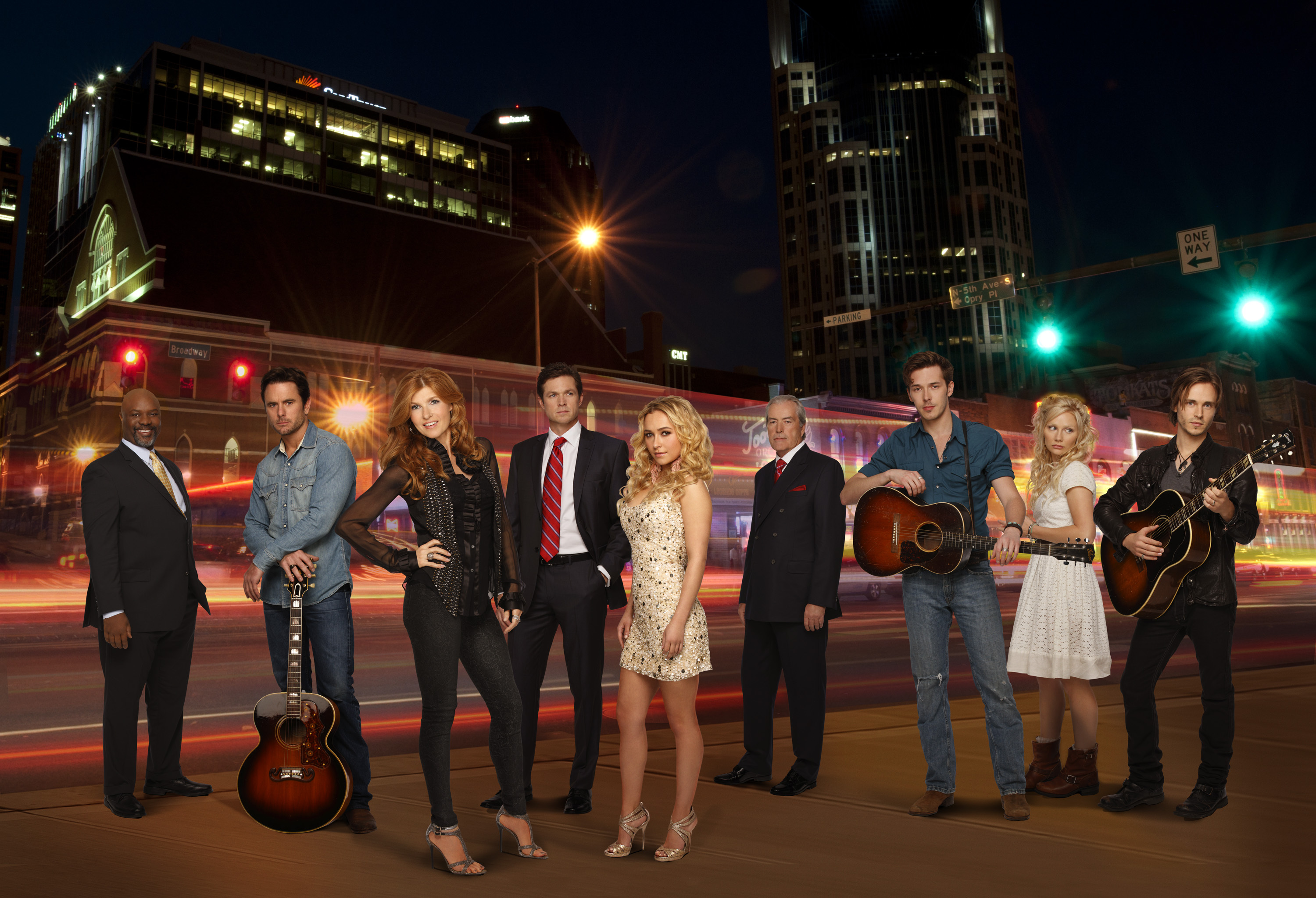 Hopefully by now your DVRs have recovered from all the use they got during the whirlwind of May finales, so now all that's left to do is sit back, and wait for fall (because, let's face it, summer TV shows really just can't compare). And while the next few months are sure to be somewhat grueling, dedicated TV junkies can take comfort in knowing we don't have to completely go cold turkey.
The big networks (ABC, NBC, CBS, FOX, and CW) have graciously released several trailers for upcoming pilots, giving viewers a taste of what's to come next fall. So just in case you missed a few during the Upfronts craze a few weeks back, Hollywood.com has provided a variety of must-see clips from the various networks to help determine which shows you plan on tuning in for when fall premiere season comes around. So without further ado…
ABC
Nashville
The series is an upcoming American musical drama, starring Connie Britton and Hayden Panettiere, who play two country singers looking to pursue their dreams in the music business.
Last Resort
The show follows the story of the crew of a rogue nuclear submarine and features an all-star cast that includes Andre Braugher, Bruce Davison, The OC's Autumn Reeser and Felicity's Scott Speedman.
666 Park Avenue
This show looks to be a supernatural freakout that stars Lost alum Terry O'Quinn and Vanessa Williams as a devilish married couple.
Next: More ABC Fall Pilots.
ABC
Malibu Country
The half-hour show will center on Reba McEntire's character, who moves from Nashville to Malibu, Calif. in an attempt to resurrect her music career, after discovering her rock-star husband was cheating on her.
The Neighbors
In hopes of providing a better life for his wife and three kids, Marty (played by Lenny Venito) move out to a New Jersey gated community called Hidden Hills, where they realize that their neighbors are…well…a little different.
How to Life with Your Parents (for the Rest of Your Life)
In case you couldn't tell by the title alone, this new comedy stars Sarah Chalke as a single mom who moves back in with mom and dad…possibly forever.
Family Tools
This show will follow the story of Jack Shea (Kyle Bornheimer) who puts his own dreams on hold in order to take over his family's handyman business from his father.
Red Widow
The series stars Radha Mitchell as Marta Walraven, a housewife from Northern California, who must continue her deceased husband's work in organized crime in order to protect her family.
Zero Hour
This show will revolve around White Vincent (Michael Nyqvist), the editor of a skeptics magazine, as he's pulled into one of the most compelling conspiracies in human history.
Mistresses
Love has never been so complicated…
[Image: ABC]
Next: NBC Fall Pilots.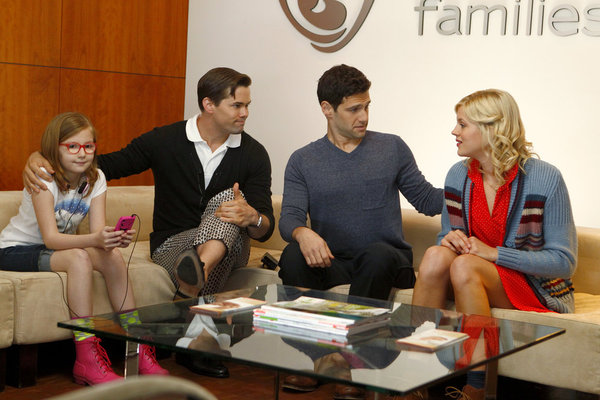 NBC
The New Normal
Ryan Murphy serves up a brand new comedy that centers around two gay dads and a baby mama. Oh yeah, this one's a must-see.
Go On
Matthew Perry will star as a cheeky sportscaster who tries to move on from loss and finds comfort from the members of his mandatory group-therapy sessions. Could we BE anymore excited?
Animal Practice
Justin Kirk stars as Dr. George Coleman, an animal-loving veterinarian who despises the pet owners.
Revolution
The series picks up 15 years after the world loses all different forms of electricity (TVs, phones, lights, planes, what have you) and shows you how humans have adjusted. But the big question still remains: why did this happen?
Guys With Kids
This show, created by Jimmy Fallon, stars Anthony Anderson, Jesse Bradford, Zach Cregger as three thirty-something-year-old men who must deal with being fathers despite having not grown-up yet themselves.
[Image: NBC]
Next: CBS Fall Pilots.
CBS
Vegas
This show is a period drama which takes place in the 1960s and is based on the true story of Ralph Lamb — a rodeo cowboy-turned-longtime Sheriff of Las Vegas. Giddy-up!
Partners
The series follows the story of two best friends, Charlie (David Krumholtz) and Louis (Michael Urie), whose friendship seems to reflect that of a weird married couple. Plus, it comes from the creators of Will & Grace.
Made In Jersey
Starring Janet Montgomery, this legal drama centers around a working-class woman who uses her street smarts to compete with her colleagues at a top New York law firm.
Elementary
This show is a contemporary take on Sherlock Holmes (played by Jonny Lee Miller) and his partner Watson, who's now a lady and played by Lucy Liu.
[Image: CBS]
Next: FOX Fall Pilots.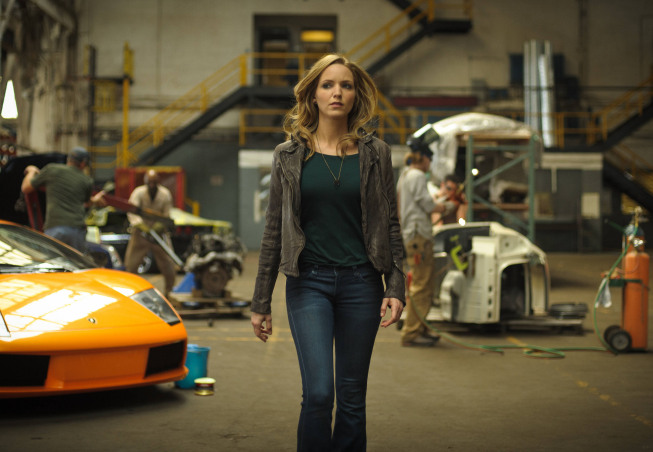 FOX
The Mob Doctor
Former My Boys star Jordana Spiro is heading back to Chicago for this mob drama as a young thoracic surgeon who's forced to juggle her career and her life-long debt to the South Chicago mob.
The Following
Kevin Bacon stars as an ex-FBI agent, Ryan Hardy, who's hot on the trail of a master serial killer (James Purefoy), who has created a cult of serial killers which must also be stopped.
The Mindy Kaling Project
This show stars Mindy Kaling as an unlucky-in-love doctor, dealing with the daily work-life balance. It's probably no Office, but it might just be the next best thing.
Ben & Kate
The story mostly focuses on the relationship between two siblings: Ben (Nat Faxon) and Kate (Dakota Johnson), who happen to be polar opposites (think freewheeling brother meets uptight sister).
The Goodwin Games
The comedy stars Becki Newton (of Ugly Betty fame) and Scott Foley (of Felicity) as a brother and sister whose father left his fortune to them under some (presumably) steep terms.
[Image: FOX]
Next: CW Fall Pilots.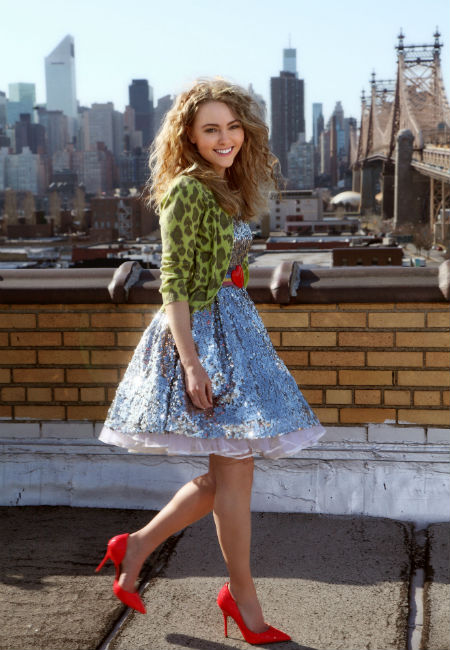 CW
The Carrie Diaries
AnnaSophia Robb will star as New York's most popular fictional style-icon, Carrie Bradshaw, who struggles with everyday teenage life in Connecticut — until she meets her "first love", Manhattan.
Arrow
Stephen Amell stars as Oliver Queen, who is just your average, everyday billionaire playboy until he survives a violent shipwreck and re-emerges as The Green Arrow.
Beauty and the Beast
This will be a contemporary reboot of the 1980s series, starring Smallville's Kristin Kreuck as Detective Catherine Chandler, and Jay Ryan as Vincent — a presumed-dead doctor who gets a little beastly when he's mad.
Cult
Former Vampire Diaries star Matt Davis will play an investigative reporter Jeff Sefton, who goes from a no-nonsense blogger to a full-out investigator when his brother mysteriously goes missing.
First Cut
Mamie Gummer (you've probably heard of her mother, Meryl Streep) will star as Emily Barnes, a fresh out of med school intern at Denver Memorial Hospital, who soon learns that hospital life is remarkably similar to high school — where she was a certified nerd.
[Image: CW]
More:
Networks! Which Shows Are Canceled, Renewed, and Endangered?
The CW Says Goodbye To Ringer and Secret Circle, Hello To Carrie And More
Fox's 2012 Series Pickups: Kevin Bacon, Mindy Kaling, and the Mob