'Family Guy' Recap: Peter Loses His Mojo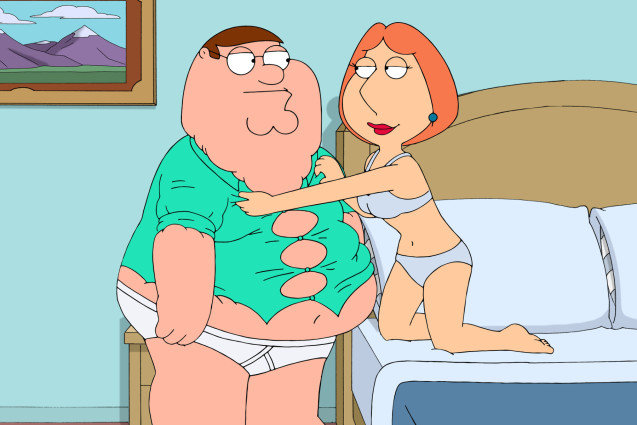 FOX
Peter gets a promotion at work (this is already a bad idea), one that requires him to use a forklift. Yes, accidents will happen.
Once he realizes he is proficient at using the forklift, Peter uses it all the time. Peter lifts Joe, who uses a wheelchair, to walking height. Strolling through the streets, his dead legs dangling, Joe enjoys his moment so much, he doesn't even notice his pants fall. Peter also tries to dump a beached whale back into the water; he botches the job and chops the whale to pieces.
But this final accident results in Peter's termination: he attempts to chug 600 gallons of beer using the forklift. He nearly kills himself and causes a gigantic accident.
With their savings dwindling, Lois suggests that she should get a job. Brian, in his second episode since coming back from the dead, continues to claim his job is a writer. Yeah, right.
Lois gets a job at a supermarket. Her interview isn't nearly as comical as Seth MacFarlane's lovable teddy bear in Ted. Lois' answer to every question is groceries. Now that Lois is working, Peter becomes a househusband. He doesn't like his new role, and as a result, his libido suffers.
After work, Lois wants sex, but Peter can't perform. Quagmire and Joe try to help with the problem. In fact, Quagmire rigs a bunch of wires to control Peter's genitals. Surprisingly, it works. He's a hell of a pilot.
Quagmire figures that Peter needs to get his job back to get the plumbing working right again. Peter and Quagmire convince Angela, Peter's boss, to give him his job back.
The newfound pride revs Peter's engine. The corpulent dad marches to the supermarket to surprise Lois with the news — and prove that his mojo is back.