Chris O'Dowd Charms in Christopher Guest's New HBO Ensemble Comedy Series 'Family Tree'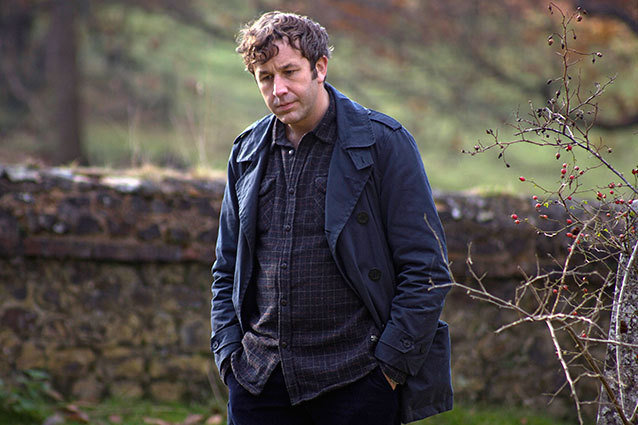 "How can a show like this last more than a few seasons?" That's the very question I asked myself when How I Met Your Mother started up back in 2005. And while the show's star power and ratings success has it at eight seasons and counting, the show's cute and clever concept lost steam faster than you can say "legendary." It's a simple story that shouldn't take this long to tell. 
So how can the new HBO comedy Family Tree, which also has a simple story at its core (here, it's chasing down one's roots), not befall the same fate of outstaying its welcome? Well, it's actually even more simple: you have comedy genius Christopher Guest at the helm and the charming Chris O'Dowd front and center. 
Feeling lost after a devastating breakup and getting fired, the adorable, but admittedly kind of sad sack Irish bloke Tom Chadwick (O'Dowd, bringing back all those Bridesmaids charms that made him a breakout star) looks for something —  anything, really — to give him purpose and begins tracing the origins of his wacky family.
Of course, it's no surprise that Tom comes from a bizarre brood after meeting his boorish British father Keith (the always-great Guest go-to Michael McKean) with a demented girlfriend and his sister Bea (the very talented Nina Conti), a woman who communicates her every un-PC thought through a monkey puppet named Monkey. Tom, by being the most normal one of the bunch, turns out to be the real black sheep in a family comprised of them. 
With his dopey best friend Pete (Tom Bennett) by his side, Tom takes off and begins to trace the origins of his family, one crazier than the next. This is, after all, a Guest production. And that, aside from O'Dowd's all-around likability, is truly what makes Family Tree work.
In most Guest ensemble productions, the audience is the only one laughing at the absurdity and earnestness of the characters in his films like Best in Show and Waiting for Guffman, but here Guest gives us a straight man in the midst of all the madness. It shakes up Guest's usual M.O., while still staying true to its roots. (The ensemble is injected in brilliant ways, including the faux, albeit terrible, mainstream sitcoms Keith howls with laughter watching). 
While the pilot episode may not be enough to hook a more casual viewer (Guest fans, on the other hand, should be sold from the start and won't be disappointed in his venture into television), you should really stick it out: episodes two, three and four will have you howling with laughter. Tom will eventually run out of kooky family members to find, but the guy is just so damn sweet and funny at his core, you'll stick it out for a long while to see what else happens to him beyond his familial quest.
No, it's not perfect, but what family is? It's the heart that matters (and the comedy delves deeper into its emotional core as it goes along) and being able to laugh with them…and sometimes at them, which is exactly what this Family does. 
Family Tree airs on HBO on Sundays at 10:30 PM ET. 
Follow Aly on Twitter @AlySemigran
More: 
Watch the 'Family Tree' Trailer 
Chris O'Dowd's Character Gets the Boot on 'Girls' 
'Veep' Season 2 Premiere: The 10 Most Blistering Lines 
---
From Our Partners:


Watch Justin Bieber Attacked in Dubai (Celebuzz)


33 Child Stars: Where Are They Now? (Celebuzz)