'Fargo' To Get The Small Screen Treatment From FX, Don'tcha Know?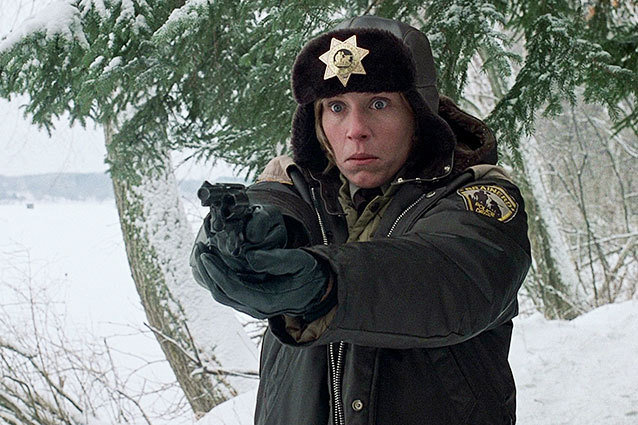 Fargo is about to become a limited-run series, don'tcha know? The Coen Brothers' Oscar-winning, jet black comedy classic will get a small screen adaptation courtesy of FX. The network announced that the series based on the 1996 flick, which will run for just ten episodes, will debut in the spring of 2014. 
RELATED: 'Justified' Renewed For Season 5
The Fargo television series will have Joel Coen and Ethan Coen on board as executive producers and Noah Hawley will pen the script. FX President John Landgraf said during his network's upfront presentation in New York City on Thursday, "For years, people have tried to adapt this Academy Award-winning gem into a TV series with no success. I have always loved Fargo and I was skeptical about this as a series, but Noah Hawley's script made me a believer. This script is so good and so true to the tone of the original movie."
The TV show will reportedly follow new characters (though, hopefully the delightful, sharp Marge Gunderson — originally played by Frances McDormand in the film — will be part of the mix) and new cases in the icy tundra of North Dakota. 
RELATED: Oscars: We Rank All 84 Best Picture Winners
But Fargo isn't the only way FX is merging movies with television: the cable network also announced that they've greenlit a series from co-executive producer Paul Giamatti called Mayflower, as well as a series co-executive produced by Sam Mendes called Grand Hotel, and a series co-executive produced by Alexander Payne called Sutton. 
FX, in addition to renewing their hit series like Justified and It's Always Sunny in Philadelphia (as well as introducing a sister comedy station called FXX) will also add the American version of British series Mad Dogs to their lineup. 
RELATED: 'It's Always Sunny', 'The League' Move To FX's New Comedy Channel FXX
[Photo credit: Gramercy Pictures] 
---
You Might Also Like:


Topanga's Revealing Lingerie Shoot: Hello '90s!


13 Most WTF Fan Tributes