Find Out What Happened to Your Favorite 'Mad Men' Characters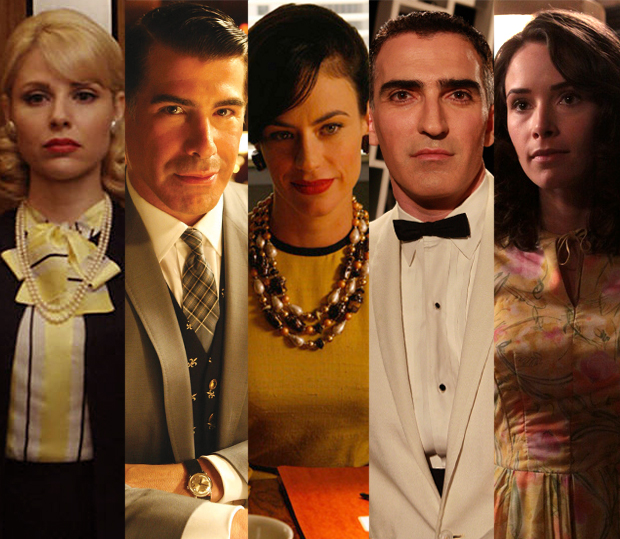 Mad Men loves to take characters from past seasons and bring them back around in surprising ways, just like they did with Freddy Rumsen helping Peggy get a new job and Paul Kinsey returning as a Star Trek-writing Hare Krishna this season. But still, every year, I wait by the TV hoping that they'll have to fire an art director so that Don will have to reach deep in his Rolodex and hire back Sal Romano, who he fired because of a Lucky Strike exec with a case of the hots for Sal.
Since that hasn't happened yet, we have to imagine what life is like now for Sal and a few other colorful characters who have gone MIA since their storylines dried up. When will we get them all back?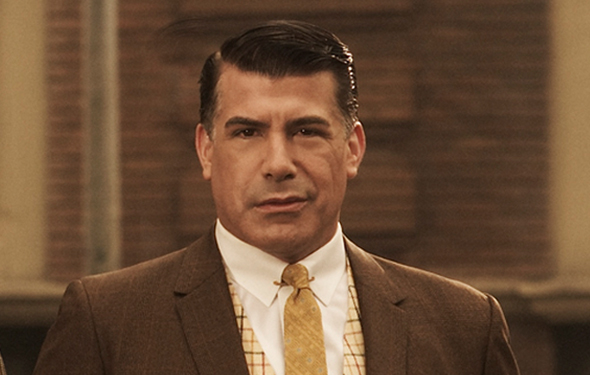 Sal Romano: After getting fired, Sal calls his wife Kitty from a pay phone in Central Park and tells her he is going to be home late. In the background, a big, strong man in a leather hat and jacket is stalking the phone booth. He has his eye on swarthy Sal and as soon as he hangs up the phone, Larry, the leather daddy, walks up to Sal and says, "What's wrong, stud?" rubbing his big, rough hand along Sal's arm. Sal tries to be aroused, to get what he came there for, but he just can't, breaking down in tears. Larry takes him to a diner nearby and Sal tells him everything, about his life, his job, his firing, Lee Garner Jr., everything. It's the first time he's ever gotten these things of his chest and he has Larry to thank for them. He shows his appreciation with a night of vigorous lovemaking.
In the morning he goes home and tells Kitty that he's been fired and that he's moving out of the house. After some confusion and tears and an expensive divorce, Sal moves into his own apartment in the West Village, right down the street from Julius, his favorite new hangout, and three blocks from Larry, who he has been seeing a lot of. He used his reel directing commercials to find a new gig quickly, not as art director, but in the television department of another ad agency. He's still not out at work, but his life is gayer and gayer. He never divorces Kitty and he never tells her about Larry, and he still sees her for lunch every Sunday, often with her crying and him apologizing. He'll never make it right, but finally he's living the life he wanted.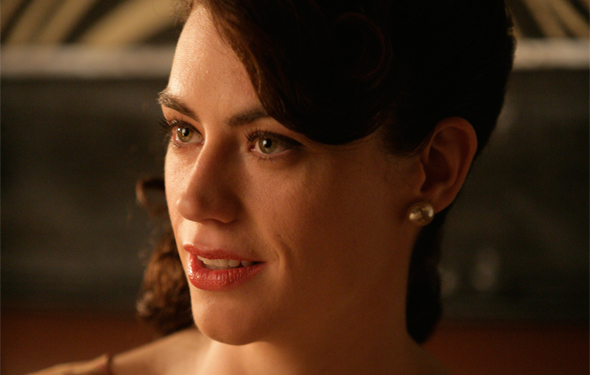 Rachel Menken: We know that she got married to Tilden Katz, but we never saw her give birth to her first son, which Tilden wanted to name after himself, but Rachel told him it was an awful name. How about something like Donald? And it worked. She has a baby named Don, who is growing up big and strong and handsome. She looks at him, not with lust, because that's creepy, but with longing. What if he were Don's? What if it all turned out differently? Oh, but it never could. It never could. She still runs Menken's Department Store, though it always bothered good old Tildey. When G. Fox & Co. make a bid to buy the store from the family for a huge amount of money, Tilden forces Rachel to take it so that she can devote all her time to raising Donald. They move to Westchester and she spends all of her days trying not to drive the station wagon to Ossining.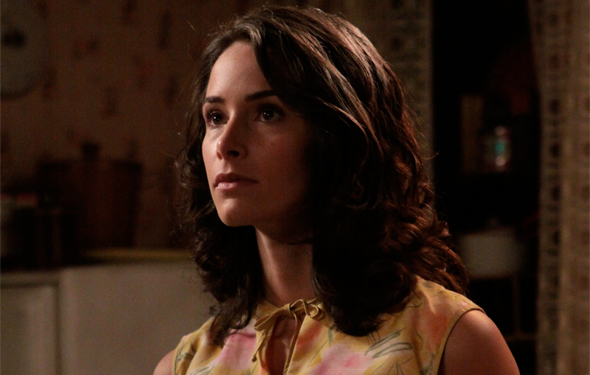 Suzanne Farrell:
This teacher took a long time to get over Don leaving her and not taking her on vacation. She didn't want to love him, but she did. She continued living over her little sad garage, spurning the advances of all the eligible men (and ineligible men) in town. Eventually she was promoted to working at the high school teaching English to juniors and helping them find their way through
The Grapes of Wrath
. That's where she met her soulmate. Henry was strong and handsome and passionate and had a bright future ahead of him. He loved Suzanne so much and would visit her nearly every afternoon in her classroom pretending to need help when really he just wanted to sit with her and figure out her sadness. He wanted to find a way to cure it. She played coy at first and didn't appreciate his advances, but as the day wore on, she fell madly in love with him and eventually carried his baby. And then she served a few years in prison for sleeping with a student, but now she's out and raising the baby and everything is just fine.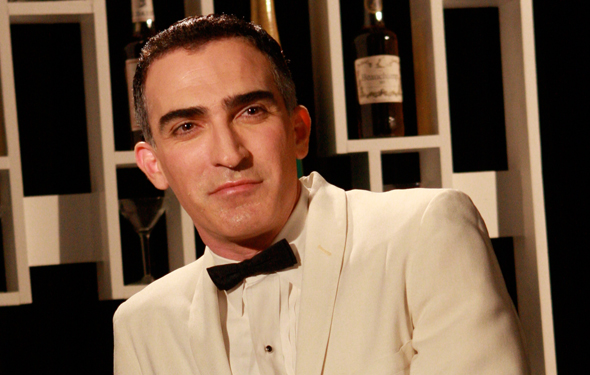 Jimmy Barrett:
After a rocky relationship with his wife following her affair with Don, Jimmy decided that it was time they get a divorce. He relentlessly pursued Ann-Margret, who wanted nothing to do with him. After a few bum appearances and some horrible shows in Vegas, Jimmy's career went into free-fall. He tried to get Bobbie to take him back and to be his manager once again, but she had moved on to another star, a ventriloquist act they both knew was going nowhere, but at least he wouldn't cheat on her. Jimmy started appearing on
The Match Game
and other game shows as his career got worse and so did his drinking. Then even those gigs dried up, but Jimmy never did. He died drunk and alone in a Motel somewhere in L.A. No one is sure where he's buried.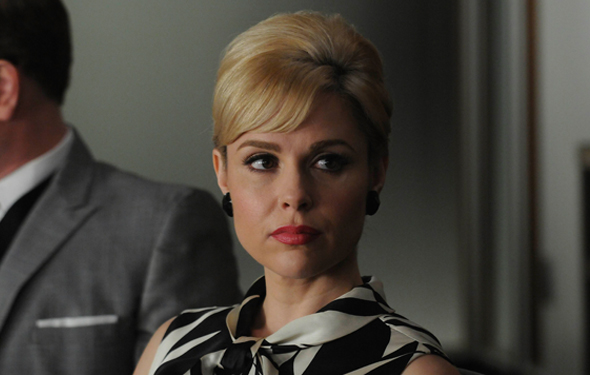 Dr. Faye Miller:
Once her marriage failed and Don chose Megan over her, Faye had had enough of men (mad or otherwise) and enough of New York. She needed a new start, somewhere she could put her psychology degree to work. She hopped on a plane to Los Angeles and got herself a bungalow in Laurel Canyon and an office in Beverly Hills. Faye was always a sympathetic listener for her all-star clients and was known for her candor, discretion, and the hard line she took even with the most famous of psychologically disturbed celebrities. While she was professionally successful, she doesn't want another relationship. At night she sits on the patio over looking a small pool that she could skim a little bit more often. It's lined with hanging plants that she forgets to water until the leaves start to brown. Sometimes she's capable of bringing them back to life, but so often she just had to throw them out, their hooks swinging fallow until she bothers to get a replacement. She would sit out there, by the pool, on her metal furniture and just look out into the yard, dipping off toward the neighbors before falling into oblivion and she would think about how the sun is so different here, the slant of the light somehow reconfigured from how it was back east. She would take her hair out of it's bun and let it fall swinging to her shoulders as the breeze tickled its way through and onto her neck and the dry leaves dragged their rusty claws against the concrete.