First Look At The New 'Charlie's Angels'
ComingSoon has a first look at the new Charlie's Angels and I must say they got the critical ingredient correct: three hot girls. Yep,
Minka Kelly
(Oh yeeeah),
Rachael Taylor
, and Annie Ilonzeh all look, dare I say, angelic? They look fantastic in all white, though I'm not quite sure how well they'll be able to kick ass in those heels. But then again, maybe that's what makes them so awesome: their ability to kick ass and still look fashionable.
Also on set is the new Bosley, Ramon Rodriguez. He said in a recent interview that his Bosley would be "young, tech-savvy, handsome, a great dresser and a bit of a playboy." And judging from this picture, he'll also be an 80's Miami coke dealer.
The source also has a ton of other pictures from the set so check them out.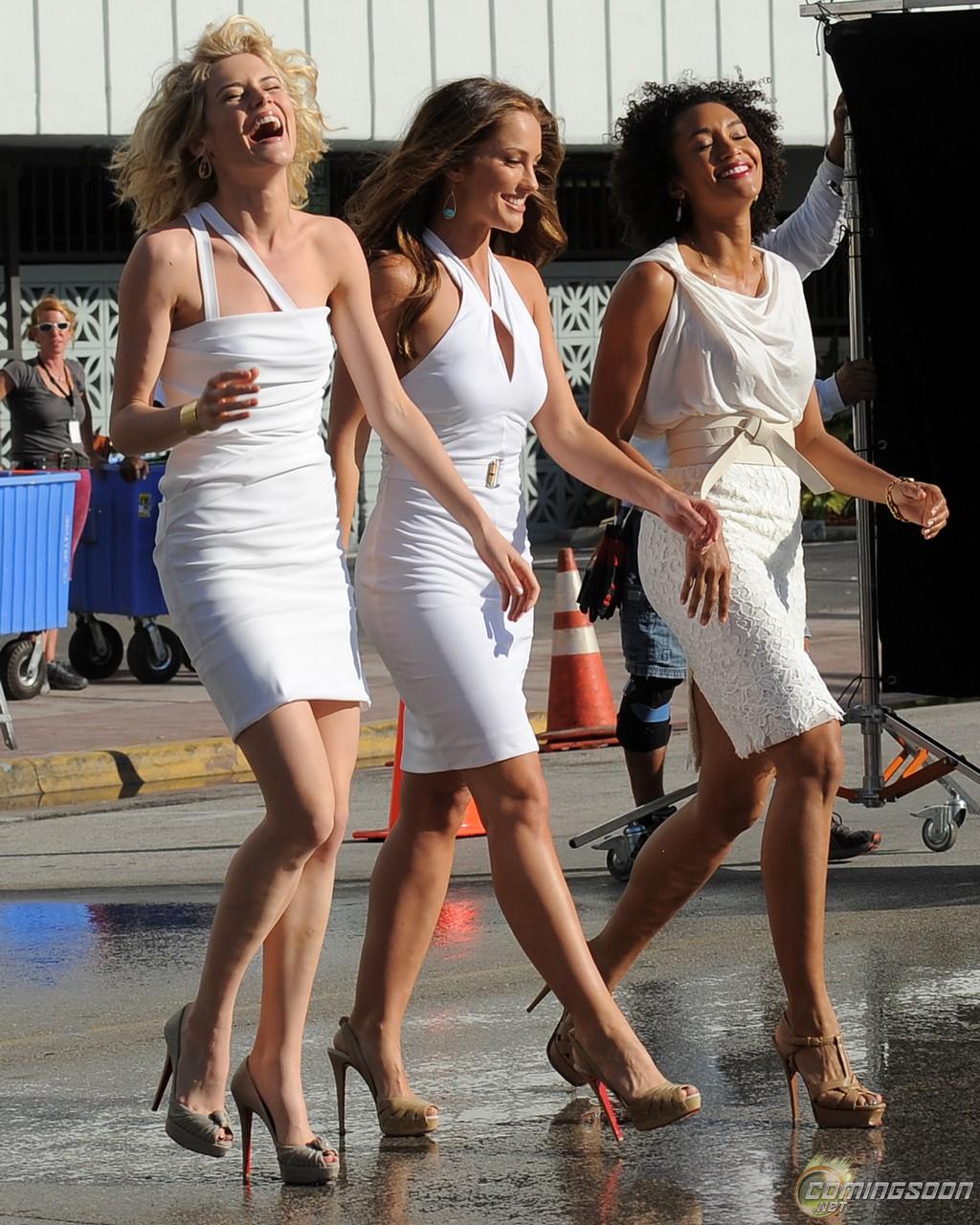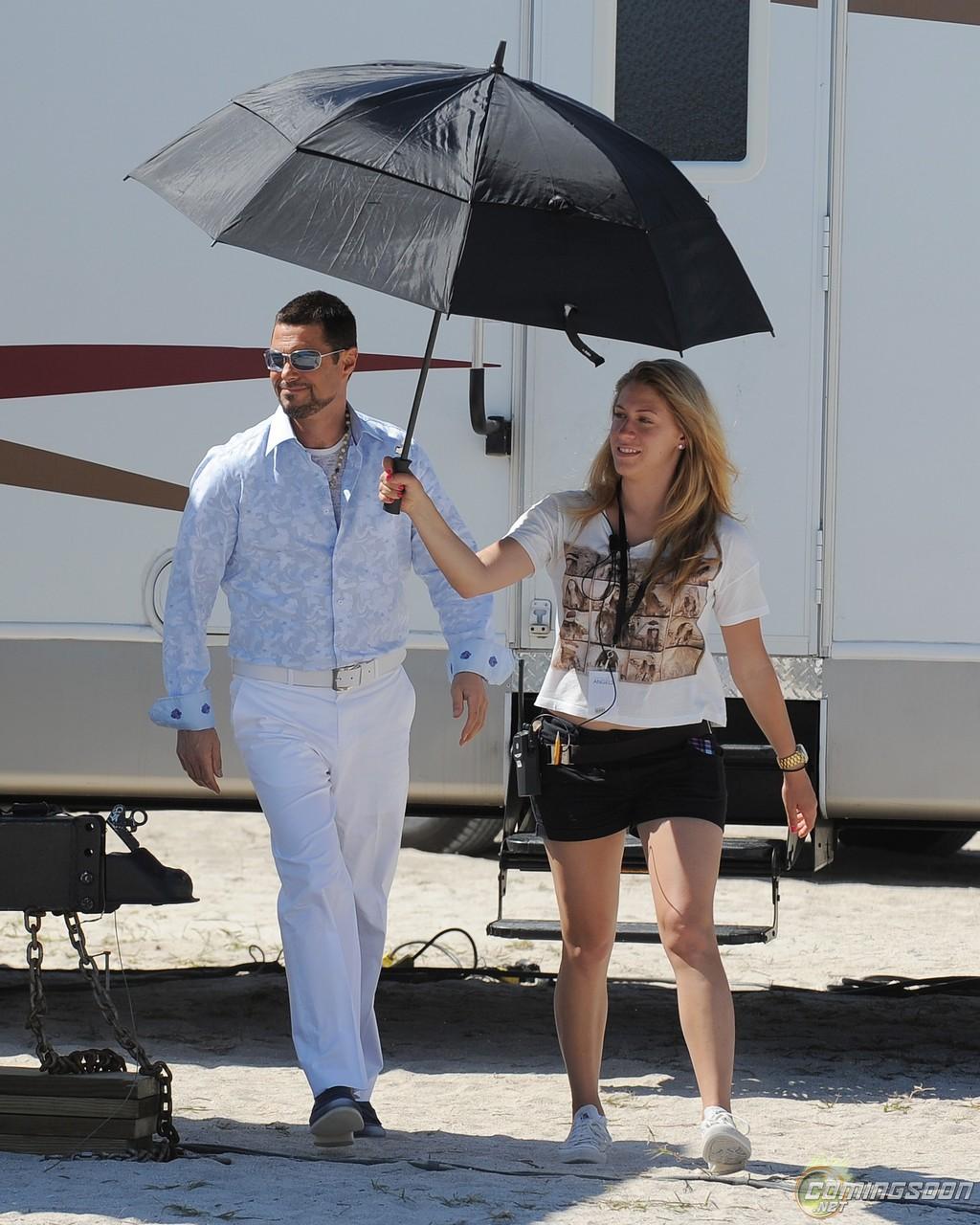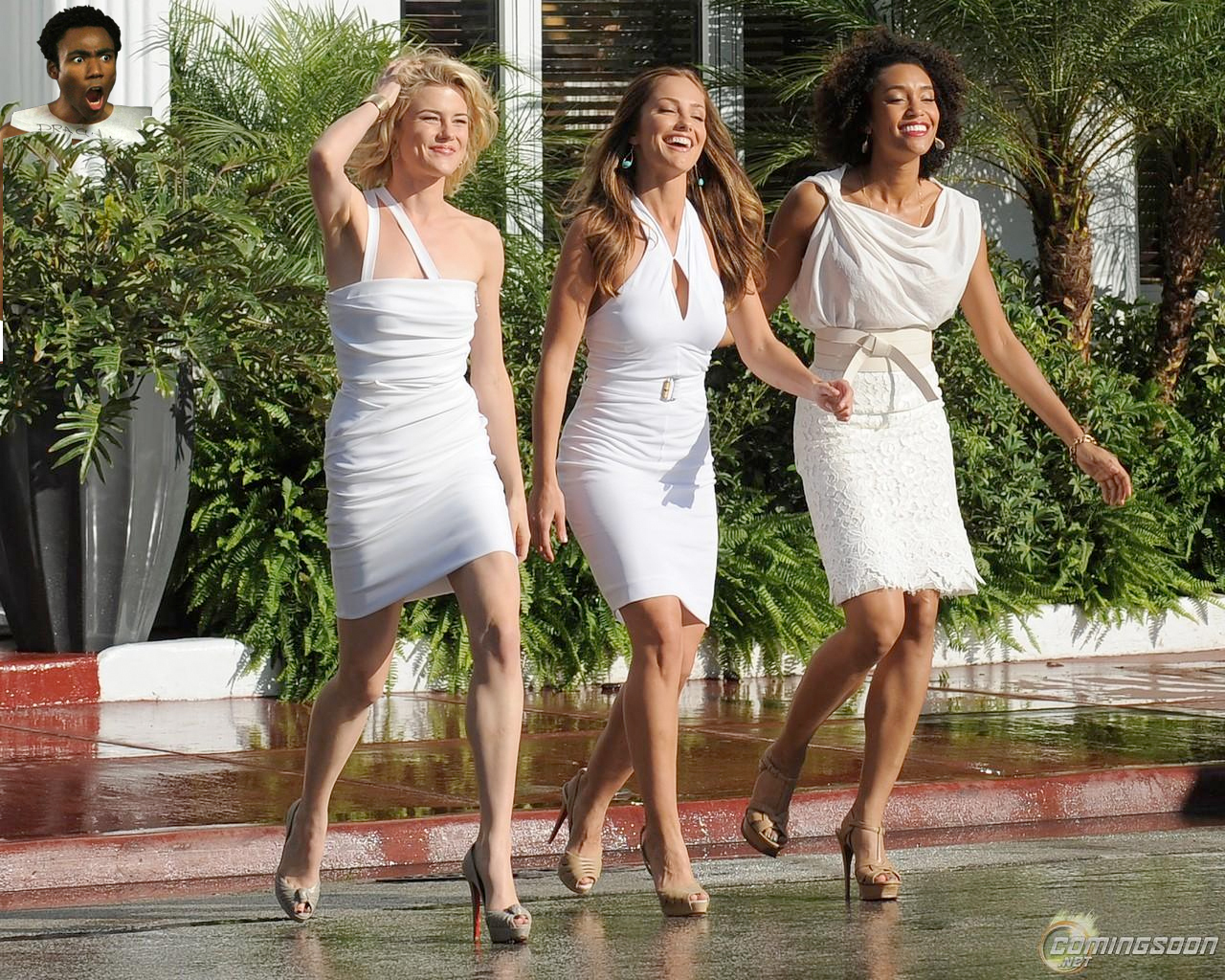 Source: ComingSoon