Five Books That Deserve The Mini-Series Treatment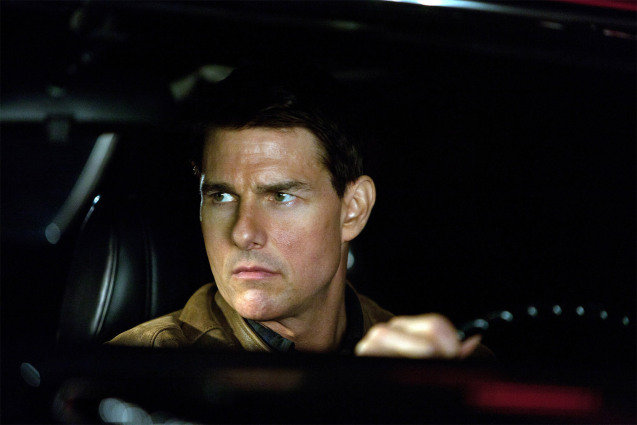 Paramount/Everett Collection
We've all done this – imagined how a book would be played on the screen if there was a movie or mini-series about it. For a while, it looked like a lost form after the 1980s, but the mini-series has come back to life with Under The Dome. Here are other books that deserve that treatment or even possibly its own show, like Game Of Thrones.
Any Lee Child book
No. Jack Reacher doesn't count. There has to be someone who fits Reacher's description — at least 6'2 with 250 lbs of muscle — in Hollywood who can act. Tom Cruise looks like a horse racing jockey comparatively. When I read these books, I don't want to think of Cruise, so let's change that station and get something different. I even visualize Coby Bell, who played Jesse Porter on Burn Notice  as a possibility. 
The Dark Tower series
This has been in production purgatory, but as Game of Thrones showed, a series of books can make for VERY compelling television. Don't show it on the big screen in 2 hours; let it flow naturally on TV. Legions of Stephen King fans want to see the story of Roland Deschain of Gilead, the last Gunslinger as he chases the man in black towards the Dark Tower in a world that is very much like our own but also very, very different. Heck, I'm getting impatient again thinking about it. 
The Rabbit series
John Updike's masterpiece series on the life of Rabbit Angstrom should be shown in a multi-part mini-series. It's about the course of one man's life as he goes through a loveless marriage and suffers a terrible loss. There was a movie, Rabbit, Run, with James Caan that came and went, but they could do about four hours per book, spread out over a couple of weeks. Updike was able to capture the mundane qualities of life beautifully and his writing was always something to behold. 
Fear Nothing
Dean Koontz's book about Chris Snow who has XP and cannot be out in the sun and his trying to unravel a mystery surrounding a military compound. Combine this with the sequel,  Seize the Night, and you have some gooooooooood TV to watch.  There has been success in making a mini-series from Koontz's books; John C. McGinley played a truly terrifying serial killer in Intensity. They haven't had the same luck with translating them to the big screen. Both Phantoms and Hideaway sucked, despite some impressive star power like Ben Affleck and Jeff Goldblum appearing in them.  
Caves of Steel
Apparently this Isaac Asimov book is in development as a movie. I think it would be a better mini-series to fully let the characters develop. Elijah Bailey and R. Daneel Olivaw are two really fascinating characters. For the uninitiated, the R in Olivaw's name stands for 'Robot'. Cool, huh? I hope they don't deviate from the storyline like they did in I. Robot. 
More:
Obi_Wan Kenobi's Lost Years Revealed
7 Influential Debut Albums of the 1980's
45 Jokes About Ben Affleck as Batman
---
From Our Partners:


40 Most Revealing See-Through Red Carpet Looks (Vh1)


15 Stars Share Secrets of their Sex Lives (Celebuzz)