TV Pro Tip: Follow a Show's Writers Room on Twitter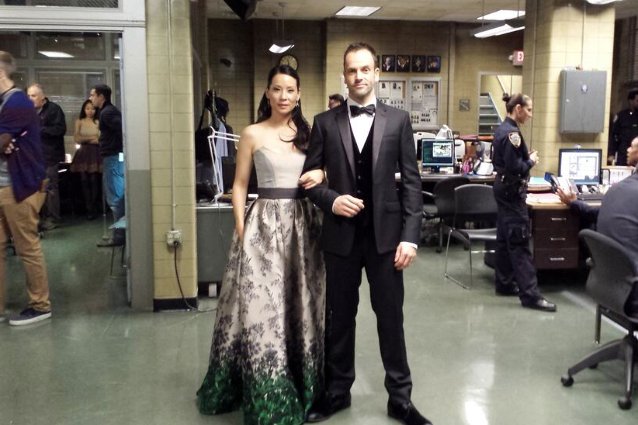 ELEMENTARYStaff/Twitter
If you're wondering who loves a TV show as much as you do, the answer is pretty simple: the people who write that show. (At least, we hope they love the thing they're creating as much as we do.) A new trend we've noticed on Twitter is that not only will a show have an official Twitter — that's nothing new — but the staff writers of a TV series will have an account as well. 
Favorites like Scandal, Law and Order: SVU, as well as How I Met Your Mother all have Twitters for their writers' rooms. Newer shows like Sleepy Hollow, Elementary, and The Tomorrow People have also jumped on the bandwagon. These profiles are chock full of neat tidbits, fantastic live-tweet sessions, as well as behind-the-scene photos — like from an upcoming episode of Reign.
However, the best part of these writer's room Twitter accounts are when they get poke fun at each other. Since the beginning of the fall, there has been a rivalry between Elementary Writers and Sleepy Hollow Writers that has been especially fun to watch for fans of both shows. Recently, Elementary Writers threw down the gauntlets, posting a photo of Lucy Liu and Jonny Lee Miller in formalwear along with the caption: "Hey @sleepywriters. In the immortal words of Destiny's Child, I don't think you're ready for this jelly."
There's also an almost brotherly relationship between Arrow Writers and TTP Writers, which makes sense since the two series are in The CW's Wednesday night lineup. It's actually adorable and makes us love the shows even more than we already did. 
If you love television as much as we do, we definitely recommend you check Twitter to see if your favorite shows have profiles for their writers' rooms. It's totally worth it.