Intel Analysis Just Got Snarkier: Mary Lynn Rajskub Joins Fox's '24' Relaunch
The field of counter-terrorism just got a whole lot more interesting. Mary Lynn Rajskub is returning as snarky intel analyst, computer-screen starer, and Jack Bauer protector Chloe O'Brian for Fox's limited run 24: Live Another Day, set to debut next spring. Rajskub will join Kiefer Sutherland and showrunner Howard Gordon for the new episodes.
No one knows how Live Another Day will be structured. It won't run for 24 episodes, so it definitely will not maintain the 24-hours-in-continuous-real-time format that defined the series and lent it it's title. But the return of Rajskub has gotta make fans feel like this will still be the 24 we knew and loved, since she provided some of the original run's very best moments: when she unexpectedly picked up a machine gun and blew away an assassin in Day 4; coming to Jack's rescue at the start of Day 5…okay, practically all the time; that weird occasion she started randomly taking care of a baby at the office. Okay, maybe not that last one.
But considering how many action procedurals of the past decade have relied upon the tired people-staring-into-computer-screens trope, Mary Lynn Rajskub stands out from the pack for elevating that cliché to an art. Someone looking at a monitor was never more interesting than when Chloe O'Brian did so. We can't wait to see what the techie will be up to next.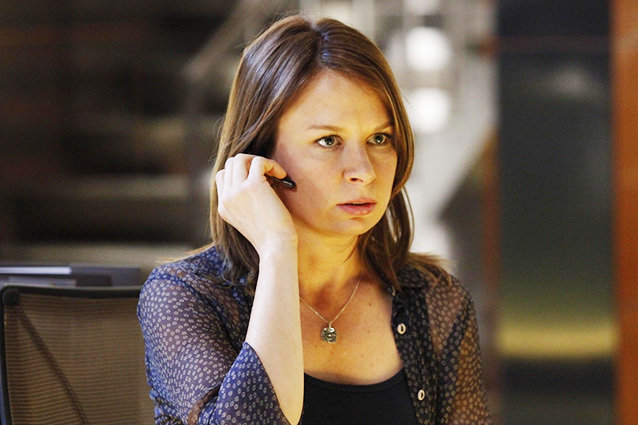 Follow Christian Blauvelt on Twitter @Ctblauvelt | Follow Hollywood.com on Twitter @Hollywood_com
More:
10 Characters Who Must Return for '24: Live Another Day'
Kiefer Sutherland Returning as Jack Bauer for '24' Relaunch
'24' Returning as Limited Run Series
---
From Our Partners


Stars Pose Naked for 'Allure' (Celebuzz)


20 Grisliest TV Deaths of 2012-2013 (Vulture)