Fox Celebrates 25 Years: What's Your Fondest Memory?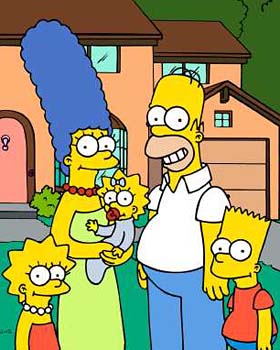 Without aging myself too much here, I will say Fox has been around almost as long as I have. The network —which began broadcasting on April 5, 1987 and is celebrating its 25 years on the air with a two-hour retrospective show tonight called Fox 25th Anniversary Special — is largely responsible to forming my love for all things television and my warped sense of humor. 
I, like many other pop culture junkies, wouldn't be the person I am today if it had not been for one of Fox's most popular and beloved shows, the groundbreaking, long-running animated series
The Simpsons
. I became a fan from the moment I met the Springfield clan on
The Tracey Ullman Show
and two decades later, I'm still re-watching my favorite episodes and quoting their best lines.
The Simpsons
was ahead of its time with its smart, subversive humor and Fox has to be given a lot of credit for taking a gamble on such a show and allowing it to become part of the pop culture zeitgeist. 
Of course,
The Simpsons
wasn't the only Fox show that had an impact on my life:
Married… with Children
was the first show I ever got in trouble for watching,
Beverly Hills,
90210
was the first live-action show that I owned a lunchbox and dolls for,
The X-Files
was the first show to ever make me want to sleep with the light on, and
Arrested Development
, much like
The Simpsons
, tapped into my comedy psyche in a way nothing else had before. 
But, I'm curious, over the past 25 years, what has been your fondest memory of watching Fox? Was it discovering future superstars like
Johnny Depp
and
Jim Carrey
, thanks to
21 Jump Street
and
In Living Color
, respectively? Was it getting sucked in to guilty pleasures like
COPS
or
Party of Five or The O.C.
? Or has it been something greater like becoming inspired to follow your dreams of becoming a singer thanks to
American Idol
 or feeling accepted because of
Glee
? 
The Fox 25th Anniversary Special, which features appearances from some of the network's biggest and most influential stars, including AI's Ryan Seacrest, 24's Kiefer Sutherland, Ally McBeal's Calista Flockhart, and Family Guy's Seth MacFarlane airs tonight at 8 PM ET on, you guessed it, Fox. 
Share your thoughts and feelings on your favorite Fox shows from the past 25 years from The Ben Stiller Show to That '70s Show to Bones to New Girl in the comments section. (But, let's all try to forget about Joe Millionaire and The Swan, shall we?) 
[Photo credit: Fox/Matt Groening] 
More: