Fox News Comes Out on Top of Debate Coverage, Beating CNN and MSNBC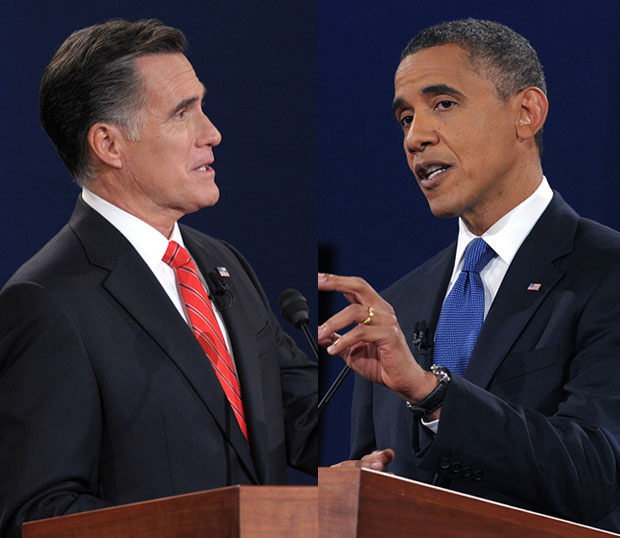 Fox News Channel has come out on top of the ratings race for its coverage of the presidential debate Wednesday night. According to the Hollywood Reporter, Fox beat out CNN and MSNBC between 9 and 10:30 PM.
Wednesday night's President Barack Obama and Mitt Romney face-off was the highest-rated presidential debate of all time. A total of 10.42 million viewers tuned in to Fox during the debate, while CNN scored 6.05 million viewers, and MSNBC straggled behind with 4.71 million. And in the specific age group of adults 25-54, Fox came out on top with 2.93 million. CNN followed closely behind with 2.37 million, and MSNBC only got 1.85 million.
During the whole debate time slot, from 8 to 11 PM, Fox earned 8.2 million viewers, CNN got 4.76 million, and MSNBC walked away with 3.91 million. Overall, Fox has been declared the winner of the debate ratings race.
Follow Lindsey on Twitter @LDiMat.
[Photo Credit: SAUL LOEB/AFP/Getty Images]
More:
'Pretty Little Liars': The Mystery Will Continue into Season 4
'Survivor' Recap: Blair Makes an Alliance
Honey Boo Boo on 'South Park': Are Reality Stars Parker and Stone's Blind Spot?