Fox's 'The Mob Doctor' Officially Gets Whacked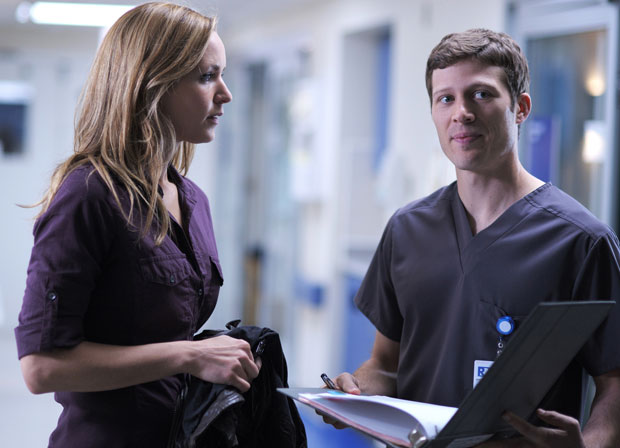 FOX has finally pulled the plug on The Mob Doctor, its freshman drama about a young surgeon who moonlights as a doctor for the Chicago mob. (Ah, the title all makes sense now!)
Starring Jordana Spiro as Dr. Grace Devlin, the drama pulled in low ratings from the start. The World Series and the Election helped give the struggling series a stay of execution, but the life support has officially been pulled. The drama will air the remainder of its 13 episodes on Saturdays and Mondays through Jan. 7, 2013, but after that it's off the schedule for good.
Here's when you can catch the last five episodes (all at 9 p.m. ET): Monday, Dec. 3; Saturday, Dec. 29; Monday, Dec. 31; Saturday, Jan. 5; and Mon., Jan. 7.
The network's creepy new serial killer drama, The Following, was already scheduled to take over The Mob Doctor's time slot on Monday nights at 9 p.m. starting Jan. 21, 2013.
In other scheduling news, FOX has pushed back the Season 2 premiere of Touch to Feb. 8. The Kiefer Sutherland-starring drama will now debut with a two-hour premiere in Fringe's old Friday night time slot.
Follow Jean on Twitter @HiJean
[PHOTO CREDIT: Nathaniel Bell/FOX]
MORE:
The Mob Doctor star Jordana Spiro on her character's gnarly surgeries
The Mob Doctor review: An offer you can refuse
The Mob Doctor: What you need to know before watching

'Two and a Half Men' Star Says Sorry: Sincere or Lame Apology?

'X-Men' Sequel: Huge Casting News!