FOX Sets 2013 Midseason Premiere Dates for 'American Idol,' 'The Following,' and More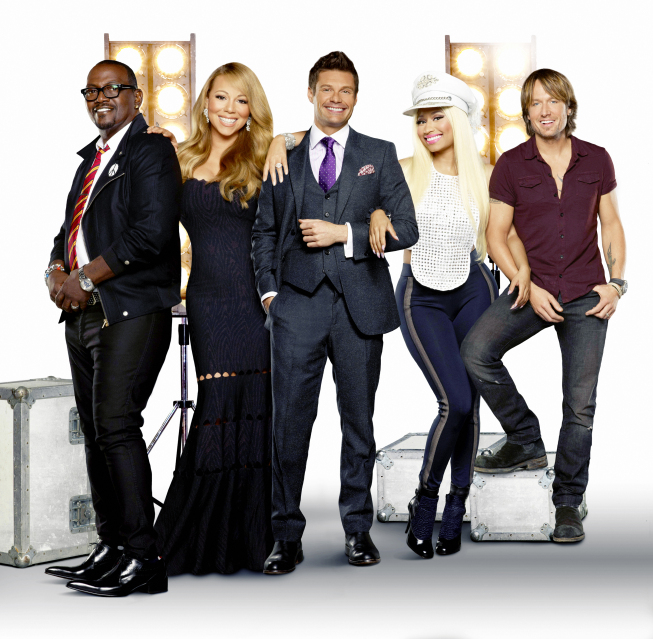 With the holidays almost here, it's time to start thinking about what truly matters in life: Family, friends and new TV shows. (Come on, you know it's true!) Sure, most shows still have to air their midseason finales, but that doesn't mean it's too early to find out when your favorites will return after a holiday hiatus. FOX has just announced its midseason premiere dates — read on for details on when all your favorites will return, plus a few new shows that have yet to grace your TV screens.
–Animation Domination: All four adult cartoon comedies will return to FOX Sunday Jan. 6 and hilarity is sure to ensue. Kicking off the night is The Simpsons (8 PM), followed by Bob's Burgers (8:30 PM), and Family Guy (9 PM). Rounding out the two-hour block is American Dad (9:30 PM). And not to worry fans of The Cleveland Show, The Family Guy spin-off will rejoin the animation line-up the following Sunday on Jan. 13 (7:30 PM).
–Bring the Laughs Tuesdays: The giggle-worthy hit comedies return after their winter breaks Tuesday Jan. 8 with brand new episodes of Raising Hope (8 PM), Ben and Kate (8:30 PM), New Girl (9 PM) and The Mindy Project (9:30 PM).
–Stars In Danger: The High Dive: Celebrities will dive into this new reality series in hopes of scoring a "Perfect 10," but we have a feeling most of them are going to belly flop. You can catch this two-hour special Wednesday, Jan. 9 (8 PM).
–Bones: Brennan, Booth, and baby will be back solving crimes with a special two-hour return Monday, Jan. 14 (8 PM).
–American Idol: The singing competition will return with a brnd-new set of judges: Mariah Carey, Randy Jackson, Nicki Minaj, and Keith Urban with Ryan Secret hosting the chaos that is set to hit our TV screens. Season 12 premieres with two nights of two-hour episodes: Wednesday, Jan. 16 (8 PM) and Thursday, Jan. 17 (8 PM).
–Fringe: The beloved sci-fi drama will return with its penultimate episode Friday, Jan. 11 (9 PM), and the highly-anticipated 2-hour series finale and 100th episode will air Friday, Jan. 18 (8 PM).
–The Following: This new psychological drama starring Kevin Bacon and is definitely the best new series of the year. The series premieres Monday, Jan. 21 (9 PM) and you can catch a 30-minute behind-the-scenes look, Inside the Following, a few days before the show debuts on Saturday, Jan 19 (12 AM).
–Glee: The New Directions and NYADA starlets will sing back to our screens Thursday, Jan. 24 (9 PM).
–Kitchen Nightmares: Gordan Ramsey will be back to terrorize restaurant owners Friday, Jan. 25 (8 PM).
–Touch: Kiefer Sutherland returns to our homes with the second season premiere of Touch, Friday Feb. 8 (8 PM) with a special two-hour kick-off. The series moves to its regular time slot Friday, Feb. 15 (9 PM).
Which FOX show are you most excited to see again? Tell us you thoughts in the comments below!
Follow Leanne on Twitter @LeanneAguilera
[Photo Credit: FOX]
MORE:
CBS Sets 2013 Midseason Premiere Dates for 'Survivor,' 'The Amazing Race,' and More
NBC Announces Returns Dates of 'Smash,' 'Biggest Loser,' 'The Voice,' and More
2013 Golden Globes: See the TV Nominees Here!
You Might Also Like:

6 TV Kids Who Vanished