'Freaks And Geeks:' A Decade Out

Freaks and Geeks has a unique position in the world of cult television. No other show (be it cult or huge hit) can boast the sheer magnitude its actors, creators, and even bit players have had in the entertainment world following the demise of the little program.
Take, for instance, this past month at the movies. Three big films each featured one of the three main freaks. 127 Hours with James Franco, The Green Hornet with Seth Rogen and Gulliver's Travels with Jason Segel. And they can all be traced back to that one little TV show about a high school in Michigan.
No other show can attest to that level of saturation post-ending. None of the four main cast members of Seinfeld have come close. Arrested Development might make it if Jason Bateman were to suddenly become uber-famous, and does anyone remember what happened to the kids from The Wonder Years? Of course not.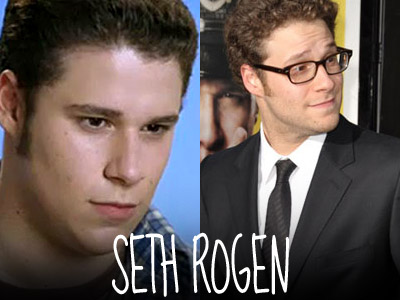 Seth Rogen
Perhaps the most consistent F&G alum, Rogen has neatly divided his post-TV career into three (respectable) categories: acting, writing and voice work. While his acting has been most prominent, he often writes his own material, having penned the screenplays for Superbad, Pineapple Express and The Green Hornet. His distinctive voice has also been utilized in many childrens movies and coming later this year he can be heard as the titular alien in Paul.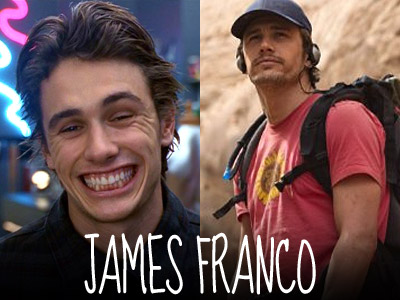 James Franco
The insane one. After F&G, what hasn't James Franco done? No, seriously. What hasn't he done? He's done high brow, low brow, enrolled in four graduate-level degrees (at the same time), had a book published and even had a recurring part on General Hospital. He's delivered comic gold in Pineapple Express, played moody men in Tristan and Isolde and Annapolis, garnered heaps of critical praise with Milk, 127 Hours and Howl and for the hell of it made a documentary about SNL. Appear in drag on the cover of a magazine? Yep. Next up, he'll be directing adaptations of Cormac McCarthy and Faulkner.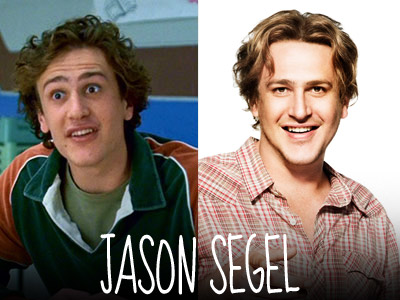 Jason Segel
After F&G, Segel has taken the cautiously adventurous road. He's been a main character on How I Met Your Mother for the past six seasons, but in between he has made several films expanding his career beyond sitcom territory. We saw his penis in Forgetting Sarah Marshall (which he wrote as well) and is currently writing and starring in the next Muppet Movie.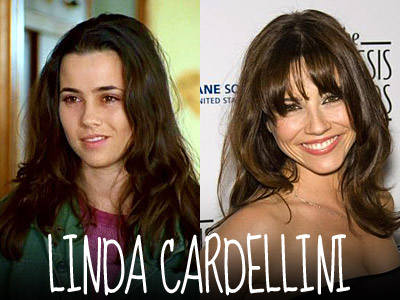 Linda Cardellini
I often wondered what happened to my beloved Linda Cardellini. Her portrayal of Lindsay Weir was simply astounding and that moment when she walked in with that dress? Yeah, you know what I'm talking about. Anyway, I thought she simply disappeared for a while. Sure, she was in Grandma's Boy but I hadn't seen her in anything really worthy of her presence. It was something like three years after seeing it that I realizes she was in Scooby Doo (Ruh Roh) and then I sat down to watch TV with my mother one evening several years ago when in walked Miss Weir as a nurse on ER. Needless to say, it was good to have her back. And this picture is just here because, why not?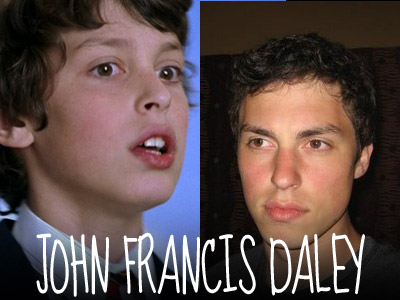 The other main character who seemed to fall off the face of the Earth post-F&G turned out to be hiding in plain sight. Daley has been a recurring character on Bones for several years now, playing the baby faced psychologist (can he ever really play anything else?). He had the memorable young waiter-in-training role in Waiting and also plays in the band Dayplayer. They're not too bad. His next big thing is Horrible Bosses, a Warner Bros. comedy that he wrote. The film stars Jennifer Aniston, Jason Bateman, Charlie Day, and I shit you not, The Old Spice Guy. My how our geeks have grown.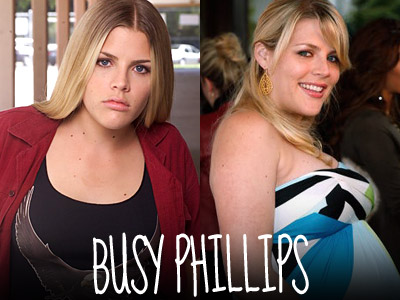 Busy Phillips
I'll be honest, I didn't enjoy the Kim stories on F&G. That's not to say that I don't enjoy Phillips, I just never could get into her character. But luckily Phillips has found success recently on Cougar Town, much to everyone's surprise (the show, not Phillips success of course).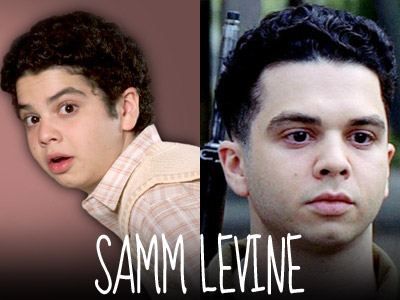 Samm Levine
Seemingly appearing in any given sitcom at any given time, Levine has been busy since his F&G days but unfortunately nothing has been able to stick. He played a Basterd in Inglorious Basterds, which was his most visible role, but also in a bit of meta-casting, he played another high-schooler in Not Another Teen Movie. A gifted actor, we hope to see more of him in the future.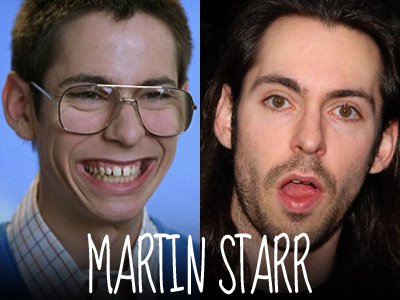 Martin Starr
The biggest surprise of them all. Who would've thought Martin Starr, good old Bill Haverchuck, would end up in some of the best comedies of the past decade? His look in F&G was so iconic that many people don't make the connection when they see him in Superbad or Knocked Up. Its easier to see in Adventureland or Party Down, where he is basically playing Haverchuck with more balls each time, but his distinct delivery and incredible sense of humor elevate him above those around him. Also – check out this picture of him and fellow F&G alum (and Party Down too) Lizzy Caplan. Get'em Haverchuck!
And it doesn't even end there. Several bit players from F&G have etched their own place in the entertainment community. Here are five of the most prominent: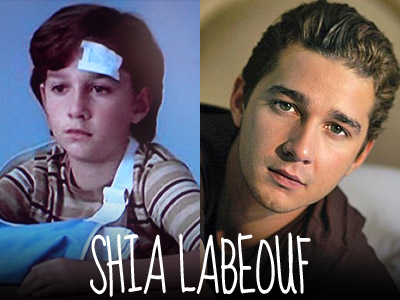 Shia Labeouf played the original mascot whose injury gave Sam the chance to show off. Now he's off on Wall Street and transforming all over the place.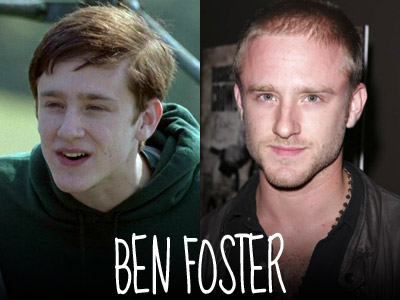 Ben Foster was the mentally handicapped character Eli. He stars along with Jason Statham in The Mechanic later this month.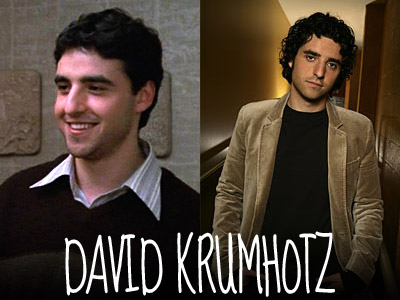 David Krumholtz was Neal's cousin in F&G, appearing in only one episode. But he later starred in over 100 episodes of Numb3rs. Not too shabby.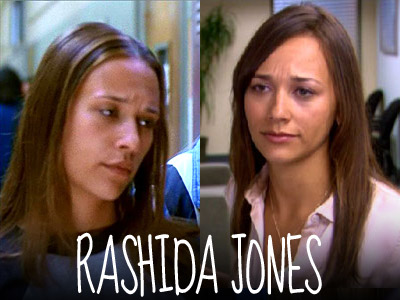 Rashida Jones played one of Kim's tough friends. Now she's off stealing hearts in Parks and Recreation, The Office, I Love You, Man, and basically anything she's appears in.
Jason Schwartzman sported one hell of a haircut in F&G. This year alone he appeared in Scott Pilgrim Vs. The World and Bored to Death, two of the funniest comedies from 2010.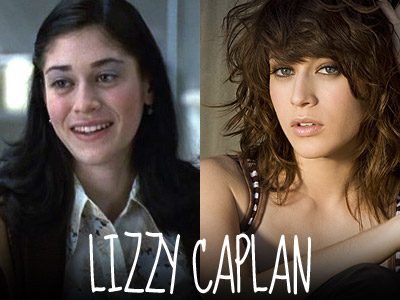 Lizzy Caplan, oh Lizzy Caplan. Even in F&G she was cute and it just continued and continued through Party Down, True Blood, Cloverfield, and Mean Girls.