Berkeley Forever: The 'Friday Night Lights' and 'Parenthood' Crossovers That Have to Happen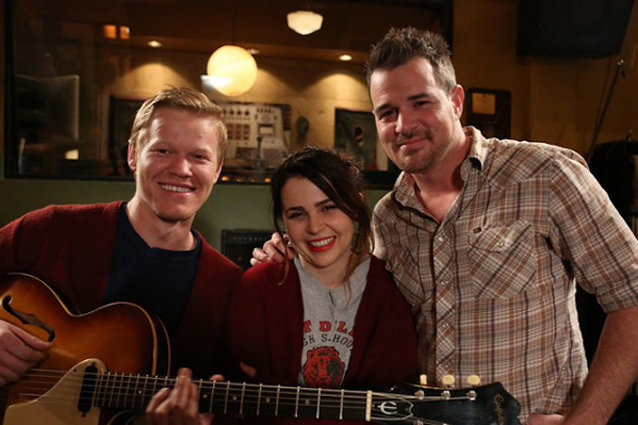 NBC
Fans of football, Americana, and quality TV in general were rewarded for their good taste when Friday Night Lights and Parenthood crossed over in a very special web series, Friday Night at the Luncheonette. Dillon meets Berkeley when Amber (Mae Whitman) opens the studio one night to the best band in Christian speed metal, the Landry Clarke (Jesse Plemons) -fronted Crucifictorious, and an accompanying rager led by perpetual maker of bad decisions, Billy Riggins (Derek Phillips). Parenthood creator Jason Katims has found plenty of work around the Braverman clan for his FNL actors, casting Minka Kelly, Michael B. Jordan, and Phillips (whose wedding guest character must have been an identical cousin of Billy) in the family drama. But this is the first time the two tear-jerking shows have been confirmed to exist within the same universe. And that means that crossover can happen again! Obviously, we want more. Here are a few suggestions on how these characters can cross paths in the future.
1. Crucifictorius rolls through town again.
And Landry takes Amber on a date. Those two totally worked!
2. Kristina attends a special education conference out east.
She makes friends with a smart and warm Texan principal named Tami Taylor and they share a couple of bottles of wine in the hotel bar.
3. Matt and Julie open a gallery next door to Hank's studio.
And Sarah's photos are shown in their very first exhibit.
4. Eric goes out to visit Matt and Julie and is confused by the Berkeley-ness of it all.
"What do you mean these people don't care about football? Where can I get a damn steak?"
5. Tyra comes to UC Berkeley for her first year of teaching.
Drew falls madly in love with her.
6. Tim Riggins.
Whenever, wherever. Zero reasons needed.