'Fringe' Star John Noble On Season Five, Josh Jackson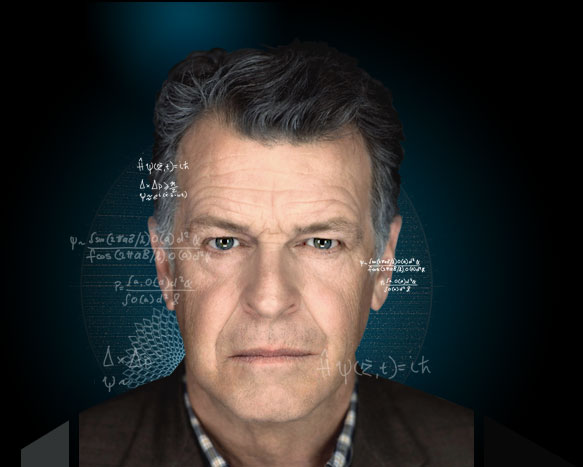 Fox's multi-universe sci-fi drama Fringe has been captivating viewers from both universes for four fantastic seasons. In a perfect blend of episodic and serialized structure, the show has always refused to play it safe, opting for occasionally hard to grasp brain twisters over your standard episodic "catch the bad guy!" fare. And even though the whole extended cast is pretty great (Thank you, Anna Torv and Josh Jackson), there has always been one stellar standout: John Noble, as the mad scientist Walter Bishop. Hollywood.com caught up with Noble at the Paley Center for Media's opening of the Television: Out of the Box exhibit, where he dished about season five and his relationship with Jackson.
Unfortunately, Fringe is currently on the bubble — despite its rabid fan base, the chances of a season five are currently only so-so. But Noble insisted that one last season would be worth it for fans. "If we do have a season five, I know exactly what we're going to do — but I'm not going to tell you," he said. "But what we've done every year is reset the show, a complete reset, and that has challenged people. They say, 'Well, why don't you give us more of the old?' But the reason why it works so well is because we say, 'Well, no, we won't.' We take you on another journey, and believe me… in season five we go on another journey, very different."
But even if season five doesn't happen, Noble is fully appreciative of his time on the show. "[I enjoyed] the extraordinary father-son relationship that Josh Jackson and I developed," he said. "We get the opportunity to play so many variations and nuances of the characters, which is unheard of. I think I've got about eleven of them. That's just such a gift, I can't think of any other time that's happened to an actor."
The 'gifts' given by Fringe haven't all been career-related — Noble said he's built some particularly solid relationships with his co-stars. "My son (Jackson), he's here tonight, isn't he?" he asked. "He's a sweetheart. We've become very close, good friends over the years. And particularly the relationship between our characters has been very precious."
So even if Fringe gets the axe, Noble — an actor with an impressive film resume — thinks that good TV is here to stay. "I think that the actors and the great writers now are coming to television," Noble said. "Why did it happen? Well, it just started over the period of the last fifteen years, and it makes perfect sense to do it. Production standards are equal—I mean, I'm on Fringe, and I know our production standards are just as high as the movies."
Reporting by Alicia Lutes.
Follow Shaunna on Twitter @HWShaunna
More:
Fringe Duo Re-writing JJ Abrams' Zanbato
Joshua Jackson Joins 'Lay the Favorite'