Fun with Ratings: NBC Still Wins, Even with Competition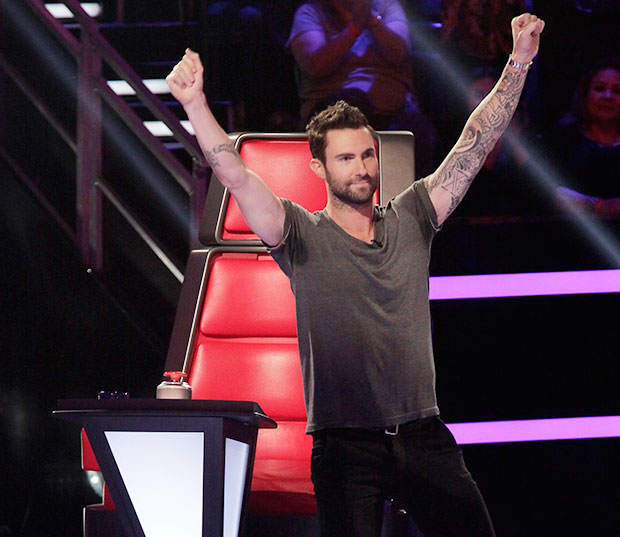 Last week, NBC was the top network in the country but that was mostly because no other network was airing new shows. That means NBC's victory was sort of like being smarter than Snooki or skinnier than the cast of Here Comes Honey Boo Boo. But last night, when all the other networks returned with their premieres, something crazy happened: NBC was still on top!
Well, it was on top in the ratings in the 18-to-49 demographic that advertisers crave. ABC was tops in overall viewers, but, come on, this is a huge comeback for the peacock. Just two years ago their schedule was trampled by a big-chinned Godzilla named Jay Leno and now they're almost back in good health. In celebration — and because ratings can often look like boring numbers jumble — we're going to describe the ratings winners and losers using classic Must-See TV sitcoms. Look below for the numbers.
Friends: NBC comes in at the top slot like this top-rated ensemble comedy. While both The Voice and NBC's new (dare we say it) hit Revolution were both down from last week with 11.9 million and 9.3 million viewers respectively, the slide seemed inconsequential considering the heavy competition this week over last.
Seinfeld: ABC was a success even though they weren't the biggest on the block (just like Seinfeld always got beaten by Friends). Their net's numbers are a little wonky because some of their shows were preempted by local NFL broadcasts. Still Dancing With the Stars clocked 13.5 million moms. It's a healthy number, but considering it is down a third from the premiere last year (and the show's worst premiere ever) that's not so hot. And this is for the All-Star edition! Castle was also down, bringing 11.4 million. Yay! (I guess.)
Mad About You: Mediocre (just like the Helen Hunt comedy) was the name of CBS' game, even though all their Monday sitcoms fared well, they all suffered since the network moved Men 2.5 (which is Two and a Half Men in software speak) to Thursdays. New comedy Partners scared an anemic 6.5 million at 8:30 and 2 Broke Girls was down almost 50 percent to 10 million with its premiere after that. Mike & Molly's robust numbers are slimming (fat jokes!) to 9.3 million, their lowest premiere yet. Hawaii Five-0 hit a series low with only 8 million viewers. Not sunny at all.
Inside Schwartz: I almost forgot about Fox (like the universe forgot about this Breckin Meyer dud). Bones was dead and buried with only 7.3 million and The Mob Doctor continues the buzz that it will be the first show to get whacked this season after only 4 million people tuned in, even worse than its premiere last week even after heavy promotion from Fox.
Follow Brian Moylan on Twitter @BrianJMoylan
[Photo Credit: Byron Cohen/NBC]
More:
NBC is Number One! 15 Things That Were True Last Time The Peacock Was on Top
Emmys 2012: The Ratings Are In!