Fun With Ratings: 'Once Upon a Time' Sees Fairy Tale Ratings, '666 Park Avenue' Is a Fright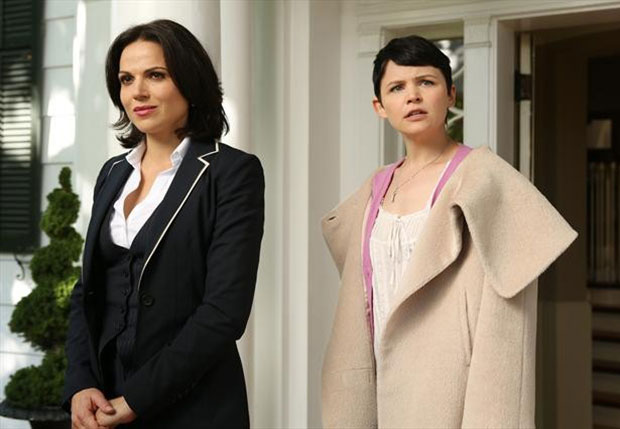 Once upon a time there was a second place network with dreams, yes dreams of being the princess in the castle. Well, thanks to a little fairy tale show called Once Upon a Time, those dreams may become a reality. The show was the night's highest rated entertainment program among those 18-to-49 year old viewers that advertisers crave like evil step mothers want red headed children to punish. ABC's promising 666 Park Avenue didn't scare up many viewers (get it?!). That was the only premiere last night, but ABC's shows held up strong against NBC's Sunday Night Football, which was the clear winner with 20.5 million viewers, while the other networks fumbled. (There just isn't a bad pun I'm going to miss today, so beware.)
TV ratings can be so complicated, so in honor of Once Upon a Time's heroic success, we're going to assign each network a fairy tale whose story it resembles to help you understand it a bit better. Except I'm skipping NBC. Screw football, it always wins and has nothing to do with castles and knights and all the wonderful things that Sunday night entertainment stands for.
Snow White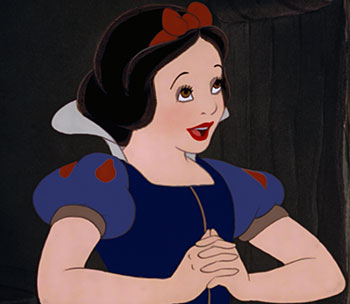 We can't talk about living happily ever after or Once Upon a Time without talking about Snow White, so she is ABC's heroine for Sunday night. The fairy tale show had 11 million viewers and down a mere five percent from last year. Revenge got 9.5 million people to check out how its cliffhangers would be resolved (but, seriously, guys, Lydia can't be dead!), which is down slightly from its heavily-hyped debut last year on Wednesday nights and just as many people as Desperate Housewives got in its final season. Looks like the move to a tougher time slot didn't hurt at all. 666 Park Avenue couldn't hold onto all those viewers and only 7 million tried to buy the real estate. That's not a bad opening, but not the blockbuster the show looked like it could have been.
Sleeping Beauty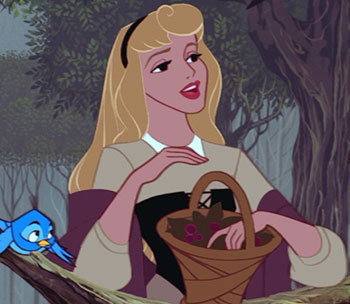 This is the story of a beautiful creature who is put to sleep by a monster only to wake up and live once again after that monster is defeated. The same goes for Fox's long-standing animation block, but in this case the monster is NBC's football. Still the shows managed well, but all were down over last year. That old workhorse The Simpsons scored 8 million people, one for each year that it's been on the air. Bob's Burgers could only cook for 5.4 million (which is up from its season premiere but down from The Cleveland Show, which was in the spot last year), Family Guy was down a full 20 percent with 6.5 million, and American Dad had 5.2 million.
Cinderella
Cinderella was beautiful at the ball but then had to return home with only one shoe and soggy pumpkin all over herself. That's the story of first-place CBS, which came in third in total viewers to NBC and Fox. The Amazing Race blew the starting gun and had 9.7 million where as The Good Wife almost tied it with 9.8 million. The Mentalist moved from Thursday to Sunday and it wasn't as good of a move as Revenge. The show had 10.8 million, which was down 25 percent from its debut last year and down from David Caruso taking his sunglasses off dramatically on CSI: Miami in the same time slot last year.
Follow Brian Moylan on Twitter @BrianJMoylan
[Photo Credit: ABC, Walt Disney (3)]
More:
Fun with Ratings: No Mystery Behind 'Elementary' Popularity or 'Big Bang' Victory
Fun with Ratings: 'The Neighbors' Wins Its Alien Invasion for ABC
Fun with Ratings: 'Vegas' Gamble Pays Off For CBS, No Luck For 'Mindy' or 'Ben & Kate'