Fun with Ratings: 'Vegas' Gamble Pays Off For CBS, No Luck For 'Mindy' or 'Ben & Kate'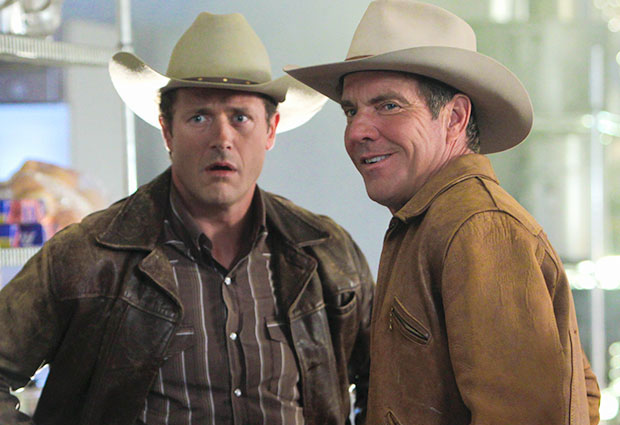 What happens in Vegas, stays in Vegas, but what happens on Vegas stays on every television set in all of America. The show, about Dennis Quaid as the 1960s sheriff of Sin City and Michael Chicklis as a mob boss who likes to fly his planes over Dennis Quaid's land and scare his cows (yes, that is an actual thing), was the big victor of Tuesday night. Fox's premieres didn't fare nearly as well, with The Mindy Project and Ben & Kate (no mention of the 8) performing modestly but not horribly.
I'm going to try to break down the ratings in a fun and easy way so that everyone can understand them. In honor of Vegas' stellar premiere, I'll compare each network's performance to a casino game. And remember what Wesley Snipes says, always bet on black.
Black Jack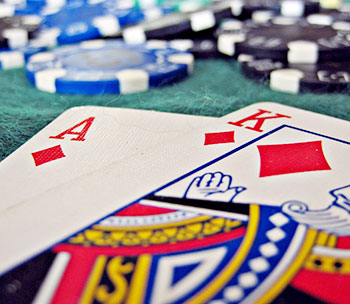 The king of all gambling games belongs to CBS, the king of all networks, which was the most watched network both in number of viewers and in the 18-to-49 demographic that advertisers crave on Tuesday night. NCIS and NCIS: With a Tan had 20.2 million and 16.7 million viewers, both down slightly from last year, but if your pile of chips goes from $1 million to $900,000, it's not such a big deal. Vegas was watched by 20.2 million people, which was CBS' biggest premiere in a decade. Yep, this show will be around for awhile. You can bet on it. Yuk. Yuk. I'll be here all week. Free buffet. Other Vegas cliches!
Poker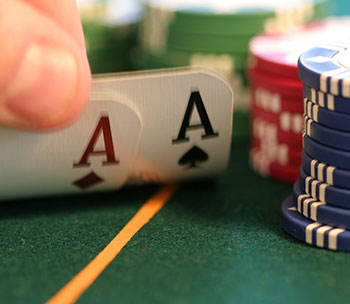 NBC knows when to hold them and when to fold them. The network hangs on to the number two slot, which for the near dead peacock is quite a feat. All of their shows were down slightly from last week, but then they had absolutely no competition from the other networks, so a drop is expected. The Voice sang to 11.3 million, the Matthew Perry comedy Go On stumbled by 20% to 7.3 million, The New Normal preached to 5.2 million, and Parenthood called at 4.8 million.
Roulette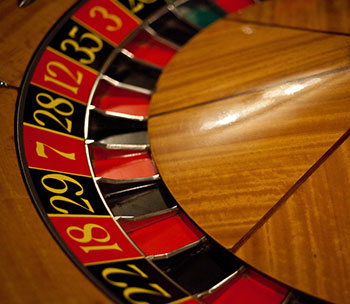 No one really likes roulette, do they? Well, they do a little bit when they're winning, but when they're not winning, forget about it! That's sort of what happened to Fox last night. Brother and sister parenting comedy Ben & Kate debuted with 4.2 million viewers and The Mindy Project scared up a bit more, 4.7 million, which isn't amazing, but better than Raising Hope was doing in the same time slot last year, so it's a minor victory for Ms. Kaling. Things weren't so hot for The New Girl, which aired two new episodes at 8 PM and 9 PM and they got 5.3 million and 5.2 million respectively. That's down considerably from the show's 10 million debut last year, but on par with the series finale in May. Guess some of the newness has worn off.
Craps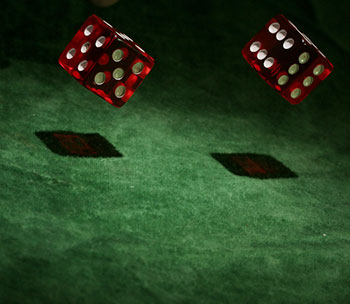 This game is complicated, awful, and only old people like to play it. Sounds just like ABC! It had the second most viewers in total, but was in last place for the 18-to-49 year old youngsters. Dancing with the Stars was down a third from last year with 9.9 million people watching Pamela Anderson pack her bags (spoiler alert). Private Practice threw snake eyes with 6.6 million viewers.
Follow Brian Moylan on Twitter @BrianJMoylan
[Photo Credit: Cliff Lipson/CBS; Images_of_Money/flickr;John-Morgan/flickr; Håkan Dahlström/flickr; spacepleb/flickr]
More:
Fun with Ratings: NBC Still Wins, Even with Competition
'The Voice' Shockingly Defeats 'The X-Factor' in the Ratings
NBC is Number One! 15 Things That Were True Last Time The Peacock Was on Top