Funeral Episode Set for Larry Hagman's J.R. on 'Dallas' Season Two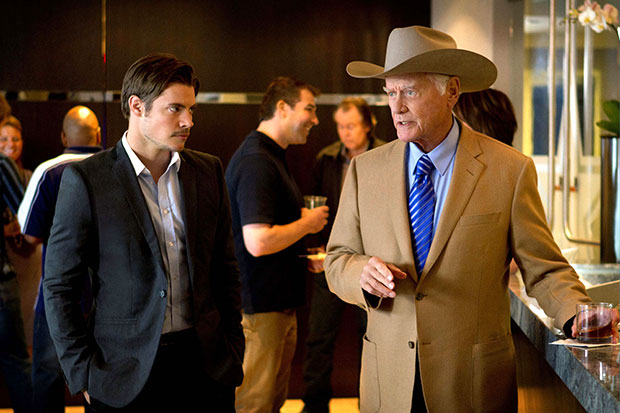 Just three weeks after Larry Hagman died of complications from cancer, TNT's Dallas has locked in a plan to pay tribute to the ten gallon-hatted TV legend who will forever be known to fans as J.R. Ewing. TV Line reports that the network will devote the eighth episode of season two, airing March 11, to J.R.'s funeral. And it's rumored that characters from the original long-running Dallas series—characters who haven't yet been seen on TNT's reboot—may be in attendance to pay their respects.
Hagman completed filming a number of episodes before his sudden Nov. 23 death, and production on season two (debuting Jan. 28) was not significantly affected. Dallas' writers were even able to retrench and script this proper tribute to the man who proved famously invincible to bullets. Let the speculation begin as to what blasts from Dallas' past will be in attendance at the biggest funeral South Fork will ever see.
Follow Christian Blauvelt on Twitter @Ctblauvelt
[Photo Credit: Zade Rosenthal/TNT]
More:
Larry Hagman, 'Dallas' Star, Dies at 81
Larry Hagman: Celebs Tweet Tributes to Late 'Dallas' Star

Lea Michele Calls Her Breasts 'My Prizewinners'

Kim Kardashians Best Bikini Moments (PHOTOS)