Futurama Officially Renewed By Comedy Central For Two Seasons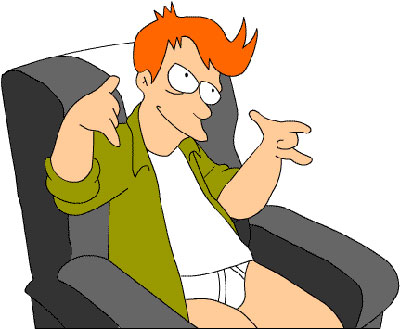 Welp, it's official. Fry and Bender are hanging around our apartments for at least two more years and we couldn't be happier. According to Vulture, Comedy Central has ordered 26 more episodes of Futurama, the cult-beloved animated series from Simpsons minds of Matt Groening and David X. Cohen. The series will span over two years (7A and 7B), all the way through 2013. Reportedly the entire voice cast — including Billy West, Katey Sagal and John DiMaggio — will return.
This news isn't that shocking because the show did so well in its first season on the network. On average, it drew 2.5 million viewers a week and earned a 1.5 rating in adults under 50. So considering the show was originally canceled by Fox in 2003, we can just chalk this up as another reason why Fox is a pretty dumb network.
Obviously, the show's creators are pretty thrilled. "We're very grateful to Comedy Central and [producer] 20th for this show of support," they said in a joint statement. "Our entire staff will celebrate tonight by going out and getting even drunker." However, the best statement probably came from DiMaggio: "Winner, winner, chicken dinner!"
Indeed, Mr. DiMaggio. Indeed.
Source: Vulture