FX Spies 'The Americans' Season 2, Renews Cold War Drama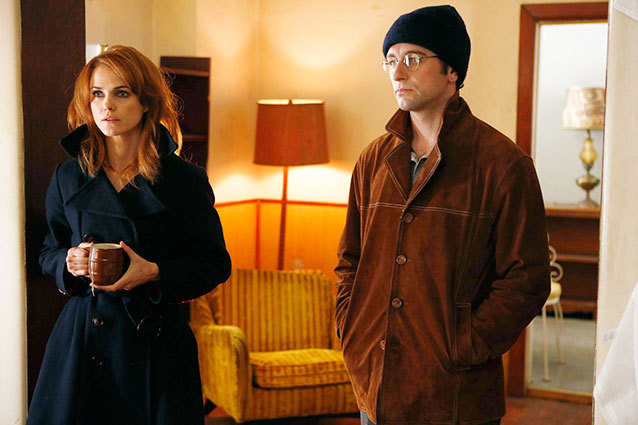 Who knew KGB spies hiding outside Washington in 1981 could be so good for ratings? FX has renewed its Cold War thriller The Americans after just four episodes. In the three eps since its killer Jan. 30 premiere, which drew an impressive 3.2 million viewers, the show has settled into a comfy average of around 1.9 mil. Solid for the cabler, but a good 2.5 million lower than FX's megahit Sons of Anarchy.
RELATED: Why 'The Americans' Should Be Your New TV Obsession
The Americans, not to be confused with George Clooney's 2010 action movie The American, stars Keri Russell and Matthew Rhys as KGB agents sent by Moscow to infiltrate the United States and stand by to carry out espionage as needed. They pose as a married couple and work as travel agents…meaning that they technically are double agents if you want to be all semantic about it. The show pairs the couple's personal lives with the historical events of the period. The most recent episode on Feb. 20 took place during the attempted 1981 assassination of President Reagan by John Hinckley in which the KGB was suspected of being involved. Next up, another tragedy: Ordinary People beating Raging Bull for Best Picture at the Oscars the day after the attempt on Reagan's life. An event that surely must have had KGB backing as well. 
We kid, we kid!
Do you watch The Americans? Are you happy it's getting a shot at a sophomore season?
Follow Christian Blauvelt on Twitter @Ctblauvelt
[Photo Credit: Craig Blankenhorn/FX]
---
From Our Partners:


25 Forgotten Celebrity Crushes of the '90s (Vh1)


30 Stars Who Have Gone Topless (Celebuzz)