'Game of Thrones' Is the Most Pirated Series of 2012, But What Network Show Finishes Third?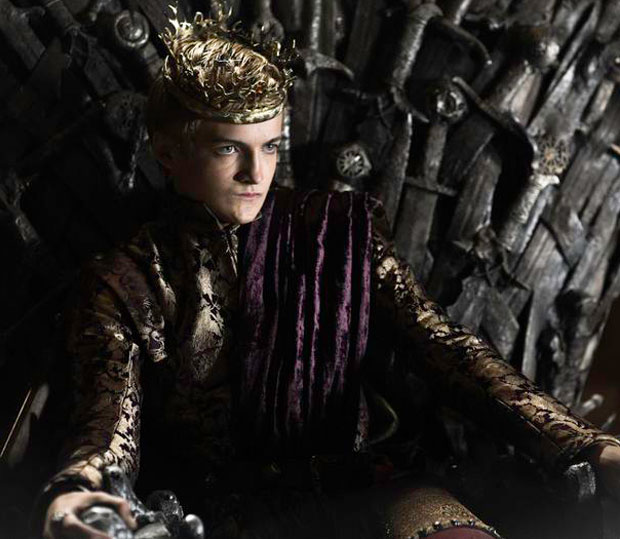 TorrentFreak's 2012 list of most pirated TV programs proves, once again, that come hell or high cable prices, television fans will get their water cooler fodder. The site released their annual list of most illegally downloaded television material, and the result, unsurprisingly, looks quite a bit like TorrentFreak's 2011 round-up.
The top three series on the list remains the same year over year, but with a new victor. Whereas Showtime's Dexter topped the most pirated series in 2011, negative critical reaction perhaps bumped it down a slot to No. 2, allowing HBO's Game of Thrones to ride to pirated victory with 4.3 million downloads per episode. Similar to last year, NBC's The Big Bang Theory — whose audience pretty much has to pirate the series out of geeky principle — is the highest network performer on the list, coming in at No. 3 with 3.2 million downloads per episode.
As for new series driving illegal downloads, 2011's now-canceled Terra Nova has been replaced with blackout mystery Revolution, which clocks in at No. 10. Usual suspects How I Met Your Mother (No. 4), Breaking Bad (No. 5), and The Walking Dead (No. 6) make the list, while Friday night plans and anticipation for the final season of Fox's Fringe helps land the series in ninth place with 2.3 million downloads.
Pay cable provider Showtime, however, becomes the network with the most coveted series with Homeland's new placement on the list at No. 7 with 2.4 million downloads.
What does this tell us about 2013? While defunct series like House (No. 8) and Fringe will exit the list, we can expect pay cable programs like Homeland and GOT to continue rising, thanks to international delays, consumer availability, and mass critical acclaim. As for Glee and True Blood's exit from the 2012 list after finishing strong in 2011 (at No. 6 and No. 9, respectively), seems TV fans' are choosing quality over quantity of cast members.
[Image Credit: HBO]
More:
'Game of Thrones' Season 3 Featurette: The Game's Been Upped — VIDEO
New 'Game of Thrones' Teaser Teases… Not a Lot
How the 'Game of Thrones' Cast Spent Their Summer Break (Hint: Some Spent It Together)

20 Hottest Bikini Bodies of 2012: Kim Kardashian and More!