'Game of Thrones' Pandemonium: 'Simpsons' Homage Plus New Trailer!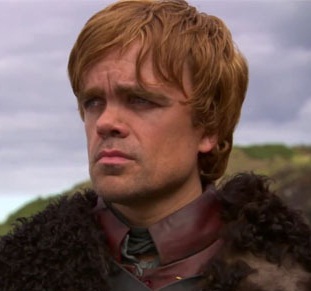 Spring is just fifteen days away. But it'll be a very short one, because as of April 1, winter is coming. Game of Thrones anticipation is starting to get unbridled. People are declaring their house loyalties on public streets, deliberating over their theories regarding Ned Stark's fate in the middle of work meetings, and running their hand through lit candles to see if they might, on the off chance, be descended from the dragon. There is so much excitement over the imminent arrival of the second season of Game of Thrones, that other television programs are even dedicating themselves to celebrating HBO's fantasy masterpiece.
Last night,
The Simpsons
, a foremost player in the art of parody, used its weekly Couch Gag to pay tribute to
Game of Thrones
' opening credits. It's an homage that any
GoT
fan will love.  
But as good as a parody can be, the most exciting recent development is the new trailer for Game of Thrones, which is as ominous and chilling as you'd hope and expect it to be, complete with loaded threats, whispering children, and Shakespearean speeches from the show's breakout character, Tyrion Lannister (Peter Dinklage).
Thrones excitement is sky high at this point, and only promises to climb from here. The Season 2 premiere is less than a month away, and with this date comes the answers to our many questions, the return of battling empires, and the rise of the dragon.
Click the above image to see more photos from our Game of Thrones gallery.
Game of Thrones premieres Sunday, Apr. 1 at 9 p.m. ET/PT on HBO.