'Game of Thrones' Poster: The Dragon Will Take Flight

The last spoiler-filled poster for Game of Thrones' upcoming second season dealt with the fate of House Stark, reminding us where we last left the family leader Ned Stark (Sean Bean) at the end of Season One. And while their clan is still fresh in your head, it's wise to turn attention to another family on the rise: House Targaryen. To those who haven't completely caught up with the first season, spoilers lie ahead.
When we last left Daenerys Targaryen (Emilia Clarke), the last known descendant of the dragon, she had revived her mythological heritage in a very literal blaze of glory. The egg in the poster below represents the hatching of the only remaining dragons after years of supposed extinction.
Although Daenerys started out the series as a meek, frightened subordinate to her despicable brother (Harry Lloyd), she has risen to a position of unprecedented power, and vies to reclaim the throne for her family name. Now that she's got dragons in her corner, things should be looking pretty good for the Targaryens. 
No matter what house to which you pledge your loyalty, Game of Thrones' second season promises to be electrifying. The season premiere airs Sunday, April 1 at 9 p.m. ET/PT on HBO. War is coming.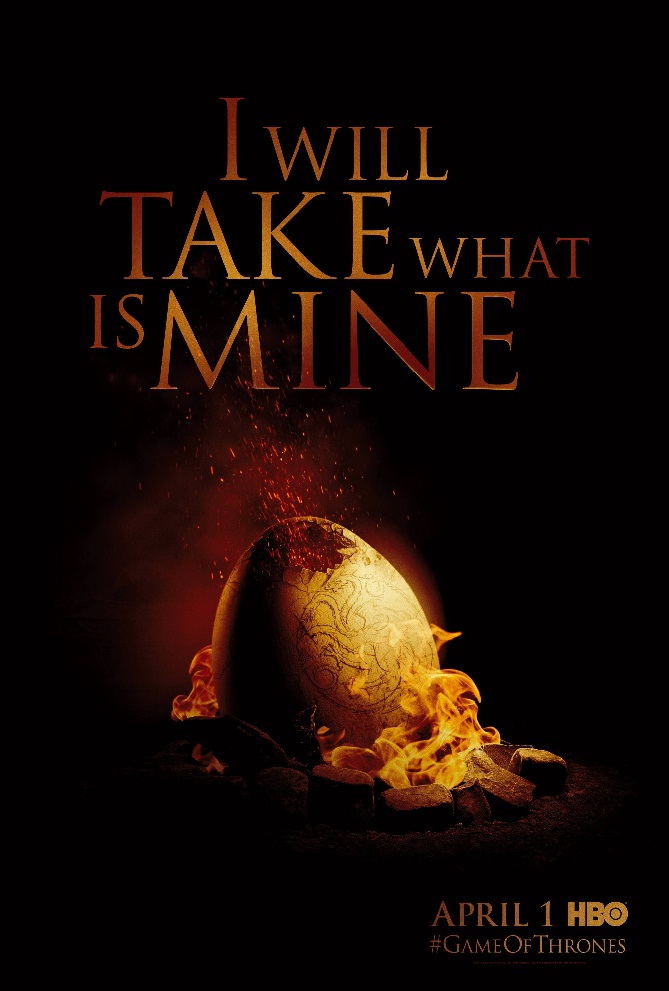 [EW]