'Game of Thrones' Renewed: The War Wages on for a Fourth Season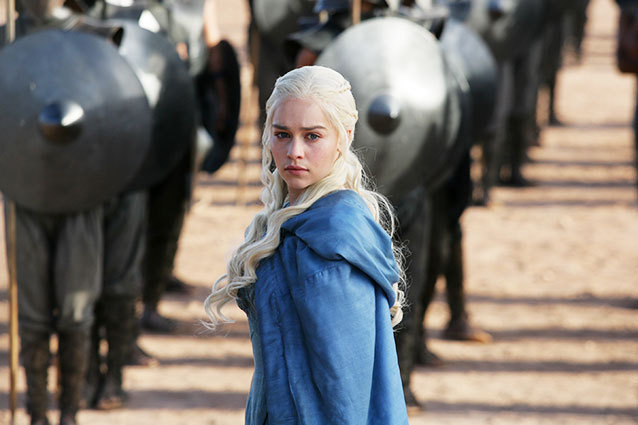 From the hills of Westeros comes an announcement that few will find surprising and many will find pleasing: Game of Thrones has been officially renewed for a fourth season. Less than two days after the HBO series' third season premiere, the network confirms that its beloved fantastical drama will keep its residence on the airwaves for at least one more year.
RELATED: 'Game of Thrones' Season 3 Premiere Recap
The tacking on of new seasons to many contemporary television shows is often a bittersweet phenomenon — while we'd love to spend more time with our favorite characters and stories, we also fear the programs may grow stale and tired before their time is up. But there are certain series that have enough valor packed into each script as to promise only good things with the announcement of more episodes. Game of Thrones, with its rich and plentiful cast and its ceaselessly fascinating worlds, is one of those shows.
RELATED: 'Game of Thrones' Season 3: Who Will Die?
While we're still stuck wondering what Season 3 has in store, fans (those familiar with author George R. R. Martin's source material book series, especially) are doubtlessly beginning to ask, "What is going to happen in the fourth season?" Whatever it is, we're already excited for it.
Follow Michael Arbeiter on Twitter @MichaelArbeiter
[Photo Credit: HBO]
---
You Might Also Like:


Topanga's Revealing Lingerie Shoot: Hello '90s!


13 Most WTF Fan Tributes