'Game of Thrones' Season 3 Featurette: The Game's Been Upped — VIDEO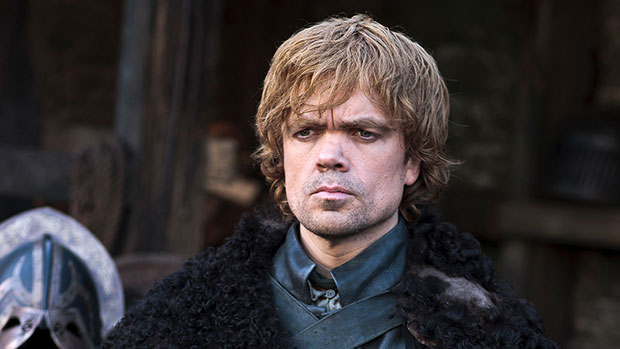 Fans of HBO's Game of Thrones have waited a long, long time for winter to arrive, y'all. And finally, it feels like it's almost here. Just prior to tonight's season finale of Boardwalk Empire, HBO gave fans of the television adaptation of the George R. R. Martin novels of the same name. And if you thought last season was epic, it looks like fans are in for a treat in the scale alone of the production, even if this video continues the don't-really-give-them-much vagueness of all the other marketing materials for the upcoming third season. C'mon, HBO! We're dying here: give us something!
The locations both old and new, are the biggest highlight of this featurette—showing the cast in Iceland, Northern Ireland, Dubrovnik, and Morocco. "This is the season Dan [Weiss] and I have been most anticipating from the very beginning," explains executive producer and writer, David Benioff. For fans of the novels, this season is based significantly off the third book in the A Song of Ice and Fire series, A Storm of Swords, and will continue to explore The War of the Five Kings. Including interviews with Richard Madden, Emilia Clarke, Maisie Williams, and Peter Dinklage, the video is mostly an ode to those that make the show happen off the screen: namely, the costume and location crews, who surely have no small task in bringing such an epic production to life.
"The game's been upped; there's so much more danger, so much more risk," says Clarke. And, well, we all know that a Khaleesi is never wrong. Check out the video, below:
Are you excited for the new season of Game of Thrones? Sound off in the comments!
[Photo Credit: HBO]
Follow Alicia on Twitter @alicialutes
More:
New 'Game of Thrones' Teaser Teases… Not a Lot
New 'Game of Thrones' Season 3 Poster Revealed: Check It Out!
Network Swap: What if 'Game of Thrones' Were On MTV?
You Might Also Like:

Jake Harper to Disappear on 'Two and a Half Men'? 6 TV Kids Who Vanished