'Game of Thrones' Season 3: Insider Scoop on the 23 Tantalizing New Photos — GALLERY
Love Game of Thrones? Of course you do. Angry that it's not yet March 31, the fateful day when Season 3 (based on book 3, our favorite in the Song of Ice and Fire series) debuts? Of course you are. But to satiate your Tyrion-esque thirst for knowledge, we've compiled 23 new photos (released by HBO) from the new season, like the one of Daenerys you see below: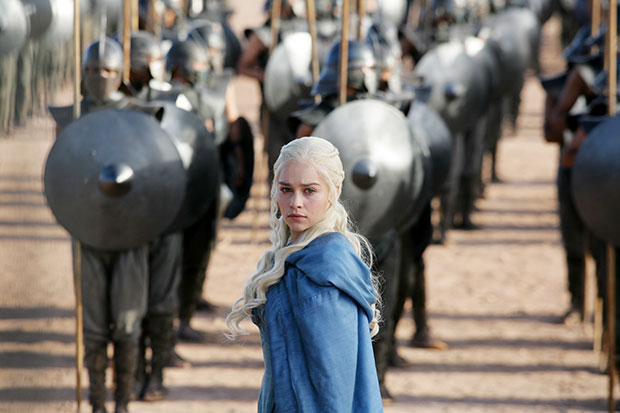 Of course, this isn't the only photo we have up our sleeves. Our resident Song of Ice and Fire/Game of Thrones expert (um, me) has broken down each photo, giving you a not-quite-spoilery-but-sort-of-teasey peek at the new characters and locations of Season 3. It's going to be epic, so we won't judge if you decide to go into hibernation until the 31st. Nothing else is important. Nothing. 
23 Brand New Images from 'Game of Thrones' Season 3
[PHOTO CREDIT: HBO]
MORE:
From Our Partners: