'Game of Thrones' Season 3 Promo Teases New Characters, Locations, and More — VIDEO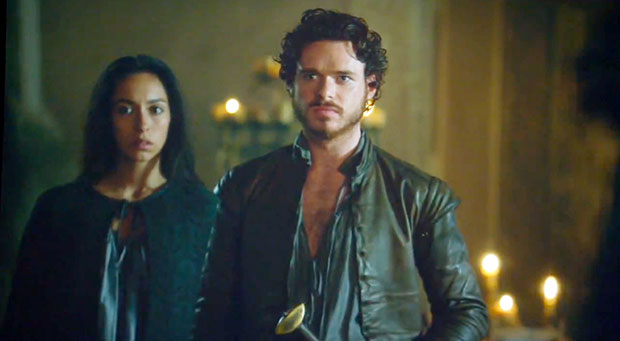 After a couple of, err, super-teasy Game of Thrones Season 3 teasers (emphasis on the tease), HBO has finally dangled the carrot just enough to have us chomping at the bit for March 31, 2013. The new promo not only discusses the "tremendous reversals of fortune" that occur in book (and Season) 3, it also introduces new, very important characters like "King Beyond the Wall" Mance Rayder (Ciaran Hinds) and "Queen of Thorns" Olenna Tyrell (Diana Rigg).
Of course, we also want to see what's going on with our favorite Starks, Lannisters, and Targaryens, so the video introduces us to new locations where the likes of Jon Snow (Kit Harrington), Robb Stark (Richard Madden), and Daenerys Targaryen (Emilia Clarke) will find themselves tested like never before. Check it out, and remember — Season 3 is dark, and full of terrors. And no, we're not just talking about King Joffrey. 
Follow Shaunna on Twitter @HWShaunna
[PHOTO CREDIT: HBO]
MORE:
'Game of Thrones' Teaser Shows HBO, Like the Lannisters, Always Pays Its Debts — VIDEO
'Game of Thrones' Season 3 Featurette: The Game's Been Upped — VIDEO
New 'Game of Thrones' Teaser Teases… Not a Lot

Craziest Celebrity Swimsuits Ever (Celebuzz)

Child Stars: Where Are They Now? (Celebuzz)