'Game of Thrones' Season 3 Is Really Into Ladder Metaphors — TRAILER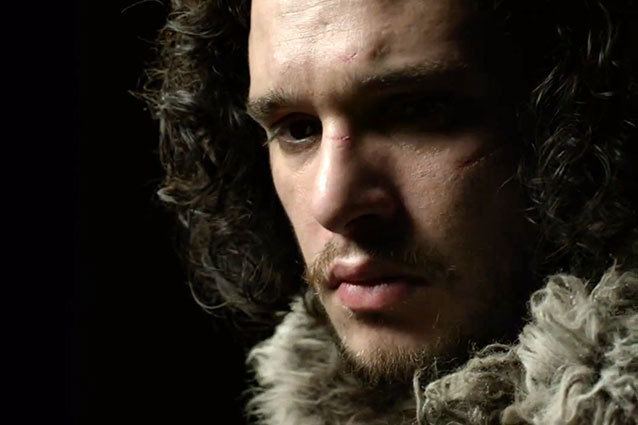 Throughout its seasons, Game of Thrones hits us with dazzling imagery, unpredictable plot twists, and deep-diving character examination… and yet, for some reason, it still can't muster anything more than a few snapshots in its preview material.
RELATED: 'Game of Thrones' Season 3 Gallery: Insider Scoop on the 23 Tantalizing New Photos
The latest trailer for the HBO series' upcoming third season has us glaring deep into the eyes of each of the main characters — Starks, Lannisters, and Targaryens alike deal us unblinking grimaces above a black background, while ominous metaphors are weaved in to score the video.
RELATED: 'Game of Thrones' Meets '50 Shades of Grey': A Reading from Tywin Lannister
We might not see anything new, nor do we really hear anything we haven't before… but we can't complain. That unmistakable spine-tingling sensation is ripe as ever with the new clip. Watch below, and catch Game of Thrones' third season starting Mar. 31.
[Photo Credit: HBO]
---
From Our Partners:

40 Hottest Celeb Twitpics of the Month (Vh1)

'Sports Illustrated' Swimsuit Issue: A Visual History (Celebuzz)