'Game of Thrones' Season 3: Choose Your Weapon! — TRAILER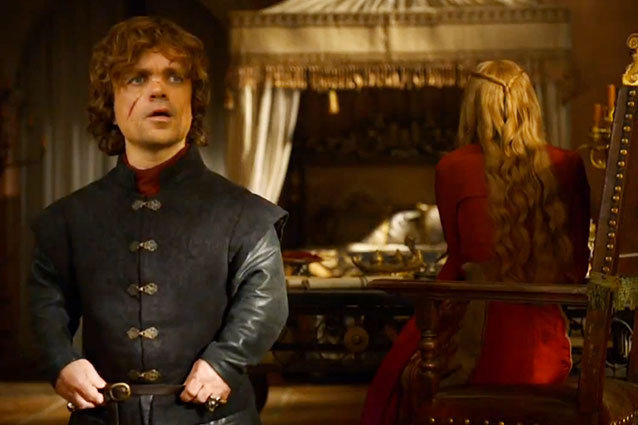 So, Game of Thrones has been talking about some forthcoming "war" for a couple of seasons now. Some big head-to-head battle royale that will, allegedly, determine the fate of this fantastical world's legion of sentient races for generations to come. Something with a good deal of gravitas attached to it. I think this is what they've been yammering about all this time.
RELATED: 'Game of Thrones' Trailer: The War Begins
The third season arrives this month, setting up to showcase some of the biggest servings of excitement we've yet to receive from the HBO drama. The latest trailer for the program pins all of its central players on the cusp of warfare — Daenerys Targaryen promising to seize Westeros for her dragons; Tyrion Lannister plucking away at the marionette strings behind the curtain; Joffrey Baratheon screaming like a petulant banshee. Get your blood pumping for the next chapter of the adventure with the below video. Game of Thrones returns to TV on Sunday, Mar. 31.
Follow Michael Arbeiter on Twitter @MichaelArbeter
[Photo Credit: HBO]
---
You Might Also Like:


14 Movies That Are, Surprisingly, Not Porn


Topanga's Revealing Lingerie Shoot: Hello '90s!