Sexual Fantasy Emergency: Robb Stark Lookalikes Needed For 'Game of Thrones' Sex Games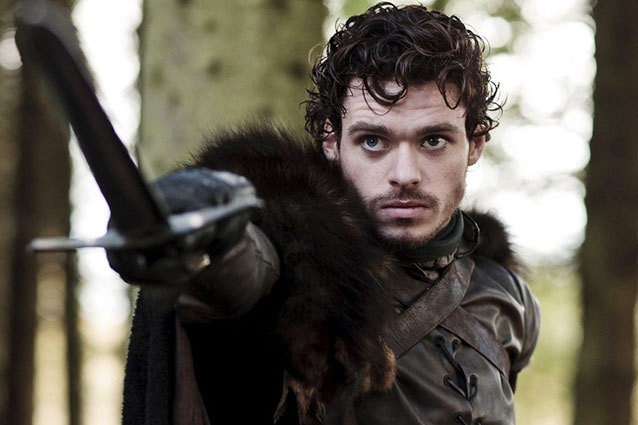 Good news: Daenerys Targaryen is on Craigslist and she's not looking for her dragons. She's seeking a sex partner… if he looks just like Robb Stark and lives in the New Orleans area. 
One Game of Thrones enthusiast (and we use that in the most enthused meaning of the word) is going all out for a sexual fantasy, first purchasing her own replica of the Iron Throne and then placing this Craigslist ad (via HuffPo) seeking her very own Robb replica to do the Khaleesi-style horizontal mambo:
In my fantasy, I am Daenerys Stormborn Targaryen, Mother of Dragons, and Rightful Heir to the Iron Throne and the Seven Kingdoms. After crossing the Narrow Sea and defeating the forces of Westeros, it is within my power and right to slay all of those who betrayed my family and denied me my rightful place for so many years. The most vile enemies of house Targaryen, House Stark and House Baratheon must pay the highest price. All of those who fought against the Mother of Dragons are slain – all except one. When I come to Robb Stark, our eyes lock and something moves inside of me. I realize I need to have him, want him, and I can tell he is thinking the same. I order my guards to throw him in the dungeon and later that night, I have him brought to me, in the throne room. There, on the Iron Throne I've so recently won, I make wild and passionate love with him, repeatedly.
…You will need to provide your own clothing. Please keep in mind that you will have recently participated in a battle and been thrown in a dungeon, so you will not be wearing your nicest furs. I'm looking for a Stark in the streets but a wildling in the sheets.
We must give this girl, whoever she is, some credit though: she knows her way around a Ludacris lyric.
Follow Kelsea on Twitter @KelseaStahler
More:
'Game of Thrones' Season Finale Recap
'Game of Thrones' Recap: Girl Power
'Game of Thrones' Season Premiere Recap
---
From Our Partners


Jessica Alba Bikinis in St. Barts (Celebuzz)


Pics of The Rock Making Things Look Small (Vulture)