'Game of Thrones' Teaser Shows HBO, Like the Lannisters, Always Pays Its Debts — VIDEO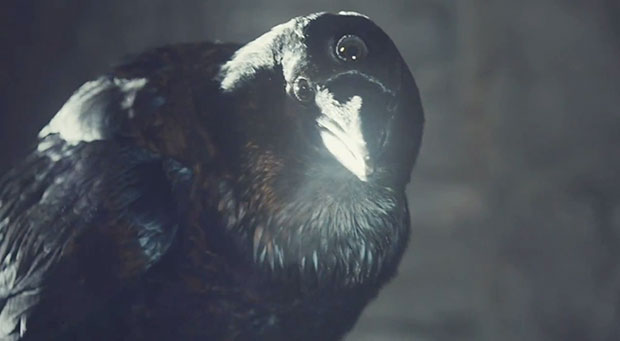 HBO's promos for Game of Thrones' Season 3 have been pretty stark. Er…Stark. We've barely glimpsed anything the morally-gray inhabitants of Westeros will be doing when they return March 31. Maybe it's just that, after the Lord of the Rings-caliber epicness of last year's "Blackwater" and other eps that ramped up the War of the Five Kings, the bar is now raised so high that they don't want to reveal any footage whatsoever until it's in finished form. Their latest teaser is no exception. But what it lacks in content it more than makes up for in the shivers sure to run down any Game of Thrones' fan's spine upon hearing "The Rains of Castamere."
Check out the video:
Somewhere Cersei and Jaime are weeping to hear this fearsome tribute to their family sung. You know "The Rains of Castamere," right?
"And who are you, the proud lord said,
that I must bow so low?
Only a cat of a different coat,
that's all the truth I know.
In a coat of gold or a coat of red,
a lion still has claws,
And mine are long and sharp, my lord,
as long and sharp as yours."
Having it play over images of a raven flying off the medieval ramparts of Paris' Notre Dame Cathedral, past Venice's St. Mark's square, and then into the steel canyons of a modern metropolis hits home the idea that Westeros is a cracked-mirror reflection of our own history. Humanity's insatiable thirst for power and blood is a constant in any realm. And that isn't just any raven. It's one of the three-eyed ravens Bran Stark always sees in his dreams!
Though it'd be nice if we saw something of season 3 — can this really even be called a teaser? — it does set the proper mood for a return to George R.R. Martin's world. Anyway, I'll take this over Melisandre chanting about fire and ice via disembodied voiceover.
What do you guys think? Is the new Game of Thrones' promo campaign working for you? Or does it merely prove that HBO is suffering from an acute case of spoilerphobia? 
Follow Christian Blauvelt on Twitter @Ctblauvelt
[Photo Credit: HBO]
More:
'Game of Thrones' Season 3 Featurette: The Game's Been Upped — VIDEO
New 'Game of Thrones' Teaser Teases… Not a Lot
New 'Game of Thrones' Season 3 Poster Revealed: Check It Out!

Megan Fox's 12 Hottest Moments (Moviefone)

Ryan Gosling's 'Airbrushed' Abs: Plus 19 More Reasons We Love the Actor (Moviefone)