'Girls', Kittens, and Other Things to Watch Instead of the Super Bowl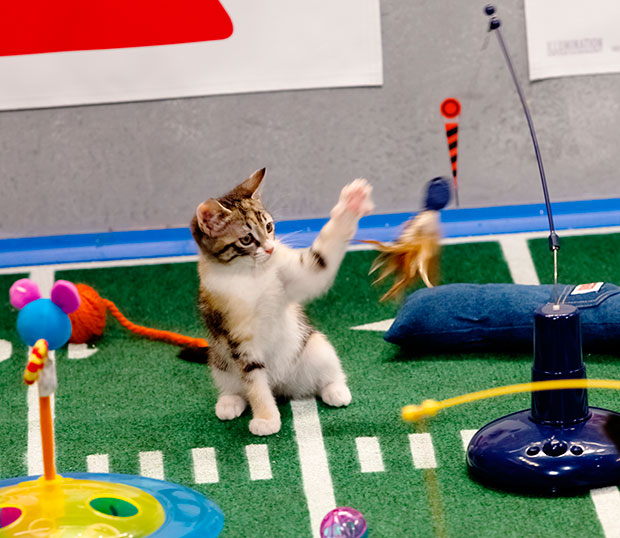 The Super Bowl, ermaright? Once a year, no matter your race, creed, orientation, or amount of interest in sports, you have to pretend to care. To care about a team from the city where The Wire took place confusingly running up and down a field with a team from the city where Full House took place. There are free snacks and endless amounts of alcohol involved, and plenty of commercials. Oh, did we forget to mention the commercials? Yeah, you have to care about those too. They're supposed to be really funny, but overall, they're commercials. The same commercials you'll be skipping the following day when you DVR How I Met Your Mother for the sake of not having to watch any commercials. Life is chaos and there is no God.
Anywho, the point of this post (is there a point?) is to inform you that there are other things airing on your television during the Super Bowl, and if you want to take the year off from pretending to care, we suggest that you show up early to your friend's Super Bowl party, smuggle as much alcohol as you can (and a bag of Doritos), then say you have food poisoning or cholera and go back home to watch this other stuff with your three cats. Because who wants to spend their Sunday socializing? Not us.
1. Puppy Bowl IX The Kitty Halftime Show IX: This one is sort of a given by this point, but that doesn't make it any less awesome. A bunch of (I guess) adorable puppies run up and down a mini-field and play with fake footballs. When they're thirsty, they hit up the water bowl camera, so we get a first-hand look at the adorableness of a puppy drinking water. I'm a cat person, so I personally tune in to the always-thrilling Kitty Halftime Show, which features the nation's best and brightest young felines as they chase their tails and swat at string toys and just exist. Check out this year's lineup here. It pretty much airs all day, starting at 3PM.
2. Girls: Here's a fun idea: instead of watching the Bowl, find your nearest bottomless brunch, indulge, then pass out until an all new Girls comes on at 9PM on HBO. There's no cocaine this week, but plenty of Hannah-Elijah, Marnie-Charlie, Ray-Shoshanna, and Jessa-Thomas-John dramedy. 
3. Last Week's Downton Abbey: You know what's great? Crying. It's therapeutic. It's cathartic. When you're done, it gives you an excuse to curl up with your pillows (and cats) and enjoy a 12-hour night of blissful slumber. So why not tune in to a repeat of last week's Downton Abbey, where something happened that was so terrible, it even made the cats cry? You'll feel way better the next day than you would if you ate a bag of wings and drank 20 Coors Lights cheering for a team you don't give a crap about.
4. TBS' 2-Hour Friends-a-Thon: If crying ain't your jam, TBS if offering up some laughter: four back-to-back episodes of Friends, from the era when Ross said "I take thee, Rachel." Sigh. Those were the days. The fun starts at 3, with some Cougar Town airing afterwards, if a night full o' Cox is your thing.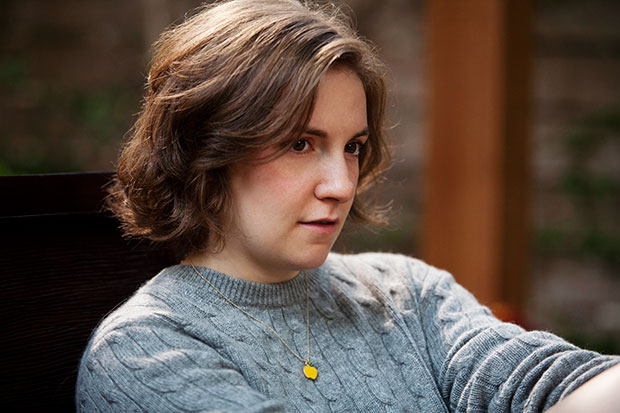 5. TNT's
 Law & Order Marathon: Hold the phone — TNT is having an all-day Law & Order marathon? Better tune in, this will never happen again.
6. Bravo's Real Housewives of Atlanta Marathon: Missed all of the antics from Kenya Moore? For shame. Check in with the ladies of leisure allllll daaaay lonnnnggg, because why watch football players when you can watch Kim Zolciak reap the benefits of being married to one?
7. Oxygen's Snapped-a-Thon: What's even better than a murderer? A lady murderer! Oxygen is keepin' it classy by running Snapped from 12:30-11PM.
8. AMC's The Walking Dead: AMC is starting from the beginning of its hit drama The Walking Dead, giving fans plenty of time to catch up before Season 3's midseason premiere next week. The action starts at 3PM.
9. Iron Man: Screw real-life iron men — FX will play both Iron Man movies beginning at 2:30. Tony Stark is funny, y'all!
10. Stay Golden: Hallmark is playing The Golden Girls pretty much all day. You're welcome.
Follow Shaunna on Twitter @HWShaunna
[PHOTO CREDIT: Keith Barraclough/Animal Planet, HBO]
MORE:
10 Iconic Super Bowl Commercial Stars: Where Are They Now?
Bar Refaeli Has a Makes Out (Sloppily) with a Nerd for a Super Bowl Commercial — VIDEO
'World War Z' Super Bowl Ad Once Again Proves NFL Fans Desire the Apocalypse
---
You Might Also Like:

Biden? Ford? Surprisingly Hot Young Pics of Politicians

Who Wore This Crazy Hat?

Stars Who Changed Their Look After Love