They Barely Changed the Script for 'Girls' Porn Parody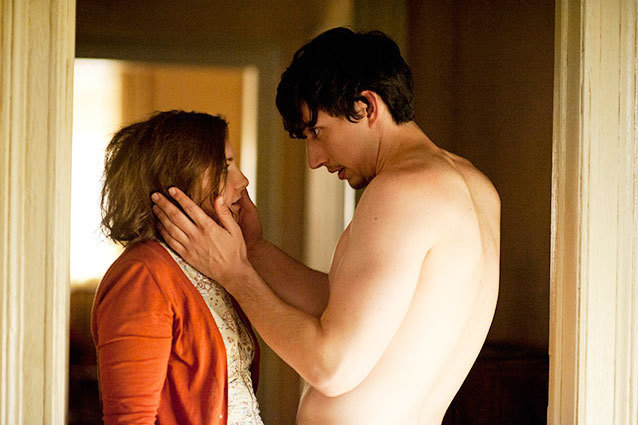 Lena Dunham's HBO comedy Girls is as well-known for its depiction of jobless twentysomething New Yorkers as it is for its awkward sex scenes. So the logical next step would be a pornographic adaptation of the hit show. According to XBIZ, Hustler just wrapped production on This Ain't Girls XXX, a porn parody to be released soon. 
Richie Calhoun, who stars in the adult video as Adam (Adam Driver's character on Girls), told XBIZ of his performance, "I tried to make it as weird as possible. I tried to say really weird things and do really weird positions… Well, not that weird." 
XBIZ describes the "plot" of the parody (because we all know how important that is) as, "Hannah (Alex Chance) decides to forsake men, and boyfriend Adam, to experiment with lesbianism. After a few satisfying jaunts she returns to Adam — and mankind. Adam accepts her back into the fold, but, true to the original show, adds a dominant and quirky dimension to the scene."
Calhoun also tells XBIZ that, due to the abundance of sexual activity already in Girls, "They didn't have to do much" to the script. They just elongated and amped up the sex scenes. Because duh. 
Follow Abbey on Twitter @AbbeyStone | Follow Hollywood.com on Twitter @Hollywood_com
More:
Lena Dunham Addresses 'Girls' Nudity 
Lena Dunham Looks Sexy on the Cover of 'Rolling Stone'  
Lena Dunham's $3.7 Million Book Proposal Rings True on Sex